Joe
Former EE Community Manager
Hi guys,
So to celebrate their 5th year online, the App Store seem to have knocked down the price of some great apps to, well... free! Grab them while you can.
Here's a quick round up of the best:
Traktor DJ: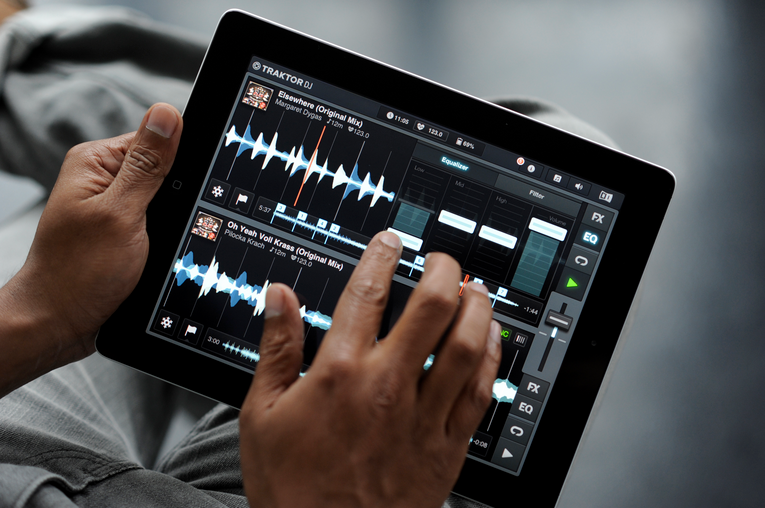 First up is the super responsive music mixing app "Traktor". For the DJ's in you all, this is a professional bit of kit made by the best in the business, fine tuned to work quickly and creatively for iOS.
Mix your MP3's on the fly or storm a house party, then upload to the internet to share with your friends. Glorious fun, excellent design quality and reduced from the still worthy price of £13.99 to £0.00. Give it a go, you'll be hooked.
Superbrother: Sword & Sworcery EP
If you haven't snapped up this gem of a game yet, now's your time. Certainly in my Top 3 games available on iOS, SSS is a vivid, darkly comic tale leaping from David Lynch to Mario in seconds. More than a simple point and click adventure, SSS incorporates gestures, sound and social media into its bizarre story, presented in an old school 8-bit style updated for the 21st century. Plug in, sit back and get lost in this (now free) creepy classic.
Infinity Blade II: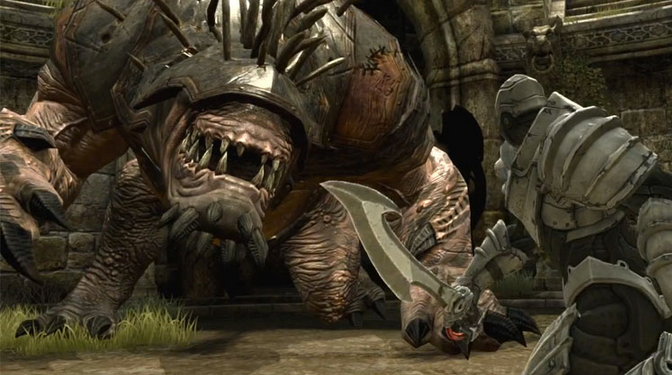 Next up is the frankly jaw-droppingly gorgeous "Infinity Blade II". The fact that this award winning beauty is now free should be enough to entice you already with a screenshot like that. This really is the pinnacle of graphical performance on the iPad and iPhone. Addictive turn based "slash-em-up" gameplay and a highly polished interface make this a superstar blockbuster of iOS, racking up the downloads since day one.
Tiny Wings:
This little number keeps fluttering up to the top 10 chart every now and then, and for good reason. By far the simplest and most addictive iOS game since another feathered adventure from Rovio, Tiny Wings
combines dead simple control mechanics with a striking, cutesy graphical style. Top quality pocket gaming.
Badland: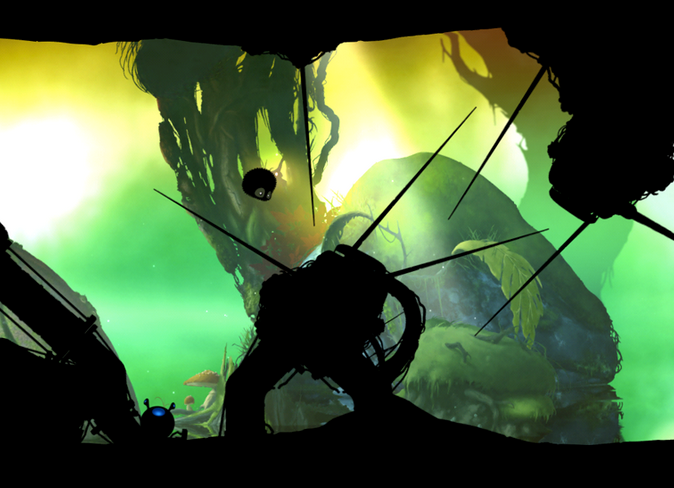 This one I cannot recommend enough. Those old school Playstation gamers may remember the "Oddworld" series which this title obviously takes some nicely homaged cues from, splicing it with an updated iOS control system and basic side scrolling mechanic. Brooding, dark, and absolutely stunning on a high resolution screen, Badland has picked up multiple awards on its tumbling, chaotic way to the top. Do not miss; hours will be lost.
Special mention:
Limbo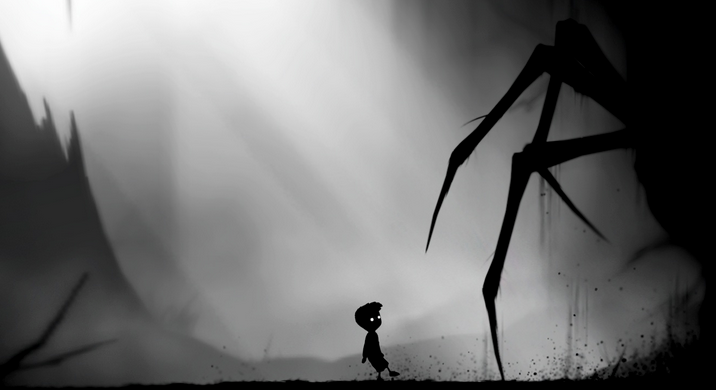 Now this one isn't actually in the "free sale" at the moment, but its a newbie on iPhone and iPad. Originally on the XBOX Live store from an independent development house, "Limbo" has creeped it's way into the app store for iOS. Its main attraction are of course its beautifully rendered graphics and its stark black and white design - to see this in motion is a dream. Each section of the game however contains increasingly hard puzzles to get past, ranging from giant spiders, bear traps and circular saws... One can imagine the results. Not one for the kiddies... but an absolute must buy for owners of the iPad who like their gaming a little... darker.
Let me know if you spot any more gems in this vein - its good to share!
Enjoy.
Joe
5 Comments