Options
Mark as unread

Mark as read

Float to top

Bookmark

Subscribe (email)
Highlighted
by
Natalija_lik
Visitor
My EE account and transfering my old number
2 weeks ago
I tried to transfer my old phone number to the new EE sim card I have activated EE sim card and filed the form a few times but nothing has happened it is now 3 weeks gone and I need my old number to be transferred ASAP. Please advise?
Also, when I'm trying to login to my EE account it saying that my EE account has been closed. Please can you advise how can I open it again?
Many thanks.
Highlighted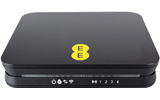 by
XRaySpeX

Grand Master
Re: My EE account and transfering my old number
2 weeks ago
Have you had a mobile a/c with EE before the new SIM?
Where are you PACing your no. from?
Is the new SIM on contract or PAYG?
__________________________________________________________________________________________
If you think I helped please feel free to hit the "Thumbs Up" button below.

To phone EE: The local rate landline number +44 207 362 0200 or Freephone +44 800 079 8586 - Option 1 for Mobiles; Option 2 for 4G WiFi; Option 3 for Home Broadband & EE TV.

ISPs: 1999: Freeserve 48K Dial-Up => 2005: Wanadoo 1 Meg BB => 2007: Orange 2 Meg BB => 2008: Orange 8 Meg LLU => 2010: Orange 16 Meg LLU => 2011: Orange 20 Meg WBC => 2014: EE 20 Meg WBC