JaimeOliverUK
Guest blogger
There is something most terrifying for any parent about to embark on parenting a child on the cusp of tackling their first online devices. For me that dreaded request came at Christmas when he wanted to play on the new games console online. He's seven.

Who knew that one request would send my motherly terror into free fall but it did.

I guess I knew it was coming, our children are surrounded by digital devices all day long, phones, tablets, games consoles, smart TV's and apps by their billions and in the most part it's an immensely exciting time to be learning. Everything they ever want right there at their fingertips but yet danger lurks and it's only ever one click away and not just from strangers either!

Today marks Safer Internet Day and I have been actively embracing the digital age by finally getting the lowdown on how I can make Joshua's digital journey a whole lot safer.

EE, the UK's biggest 4G network, has partnered with Internet Matters to help provide unbiased impartial advice to all its UK staff on how to stay safe online.
I had the chance to visit my local Nottingham store this Safer Internet Day to discover what parents across the UK can access regardless of what network they are on themselves.

Arriving at store I have to say I felt a little apprehensive - I live my life online as a blogger but disclosing that I don't really know where to start on keeping my son safe online was a massive admission. I think that's why I have avoided the whole subject and hoped Joshua's request for online gaming and tablets was a one off but I know it's not and they are only going to get more frequent.

I was so pleased that while I was in store it wasn't about selling me a new product – instead, the advisor in store focused on helping me work out how to keep the kids safe online and seemed to know the answer to so many of my questions: "what ages are social media apps supposed to be for?" "How do I set up the parent controls on our iPad and phone?" She also pointed me in the right direction to a wonderful article on how to start the discussion with Joshua about the internet and how to explain it in simple enough terms for him to understand.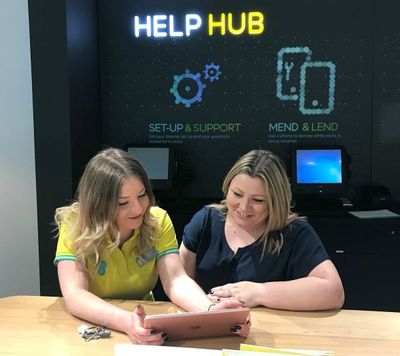 As a parent, I have been blown away that EE have stepped up to the plate and are more than happy to help calm those parenting fears regardless of what network parents are on with help from Internet Matters. It seems that there is no stone unturned as I was given advice on how to secure my internet to make it safer for all the family.

In store, I was shown how to access downloadable 'how to's' from setting up parental controls to articles on how to approach online safety topics like sexting and cyberbullying with your children. Sometimes however, the dangers are children themselves as they can be so very cruel to each other, and with online apps now offering up a whole host of new issues we need to be vigilant as parents now, more than ever.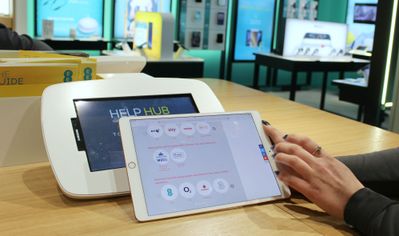 Internet Matters has a section online dedicated to parental controls with full instructions on how to set them up on all the major networks - not just on EE. You can even print out some parental controls guides for some of the UK favourite online services like Netflix, YouTube and Google to name just a few. Having recently purchased an Xbox One it was fantastic that the advisor showed me how to lock down the console to make it not only age appropriate but so Joshua can't go around buying and downloading content on his own.
If you are still feeling anxious then Internet Matters have something to put your mind at rest with their Set Up Safe campaign - with a simple checklist you can use to make sure your child is set to explore the internet more safely and ease those parenting worries.

After today's conversation with the EE advisor, it seems I am not alone with my anxiety over allowing my child online. The advisor totally understood my desire as a parent to protect my son and after my chat with her I felt not only calmer about setting up the parental controls, but also that I am not alone in wanting the best protection for my kids. The advisor was also really proactive about finding out what online devices, consoles and services we had so she could cover each of them in more detail to make sure I got information on all the things we use.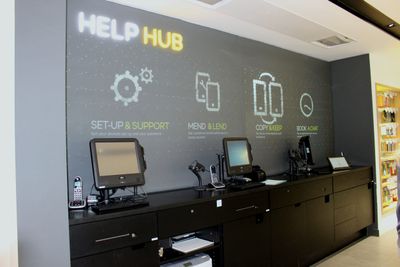 The first steps to keeping them safe is for us parents and carers to take control and start being proactive in our approach to online devices and services. I can safely say, that with the help of EE and Internet Matters, I now feel I am taking a step in the right direction and I know where to head if I have any more questions - especially as I can either just call instore or book an appointment online in advance. For me I felt the visit was made personal because the advisor understood why I wanted to protect my child and went out her way to make me feel at ease; she ensured I knew how and where to go for setting up the relevant controls on all the apps, services and devices that we use at home.
Visit your local EE store if you need any advice on how to keep your kids safe online or 'comment' below if you have any additional advice.
You must be a registered user to add a comment. If you've already registered, sign in. Otherwise, register and sign in.