CommonWanderer
Guest blogger
This competition is now closed.
---
While we adore our DSLRs, you don't always need a heavy, expensive camera to take your best photographs. These days, our phones aren't just smarter, they're also powerful compact cameras - and they're changing the photography game entirely.

Whether you're looking to capture your own travels, lift your selfie game, or document your family's milestones better, we've partnered with EE to bring you our favourite tips for taking beautiful photos on your mobile phone!



Understand the basics
Understand these few simple photography composition basics and you'll have your mobile photography game nailed in no time:
Straight horizons
The last thing you want is an image that looks like the world is falling off its axis. Straighten up those horizon lines!
The rule of thirds
The rule of thirds refers to mentally dividing up your image using 2 horizontal lines and 2 vertical lines, as in the image below. The idea is that the human eye gravitates to these lines and the points at which they meet, so use your phone's camera grid to help you place your important elements along those lines.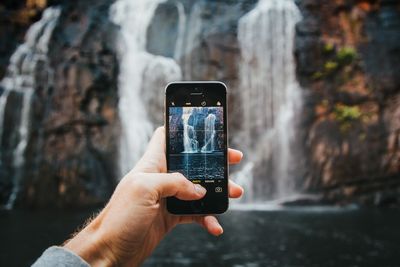 Follow the light
Photography is all about capturing light, and even the most boring composition can be totally transformed by using it well. Your phone's camera is best equipped for soft, natural light - so look for the 'golden hour' in early morning and late afternoon.
Learn the capabilities of your phone

Set the focus manually
Getting your focus right is super important - after all, you want to make sure the lion in your safari photo is crystal clear, not the tree behind him! Most phones are pretty good at picking up where they think the focal point is, but to be sure, tap the object of your focus on your screen and the camera will do the rest.
Never, ever use the zoom function
The digital zoom on your phone crops the image as it zooms, which means that closeup of the Eiffel Tower will end up blurry and distorted. Instead, 'zoom with your feet' by moving yourself closer, or take the photo at normal size and crop it to the size you want during editing.
Use the volume button
Sometimes - like when you're about to take an epic group selfie to rival Ellen's - pressing the phone screen without dropping your phone is almost impossible. Press the volume buttons on your phone to release the shutter instead.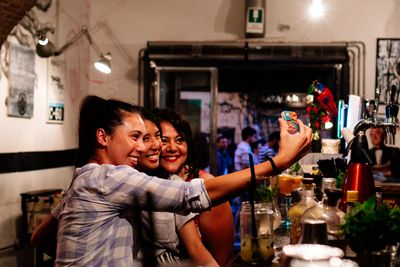 Download a better camera app
Cameras have come a long way since they first appeared on phones, but unfortunately, they still offer limited control over all of your settings. Download an app like Camera+ or Manual which allows you to adjust your camera's settings better, like how much of your shot is in focus and how bright it is.
Use a clip-on lens
Clip-on lenses like the Olloclip allow you to get creative with the look of your shot. Changing up your angles to fisheye, wide angle, or macro can be a simple way to make your photos stand out.
Edit like a pro
Behind just about every epic photo you see in your Instagram feed today is an epic editing process. Avoid using the inbuilt phone filters (like B&W), and instead always shoot naturally first and adjust to your preference later.

There are tons of third-party editing apps available for the iPhone and Android phones now, but personally, we stick to Lightroom CC and VSCO. VSCO has beautiful presets based on real film looks and you can also tweak the temperature, highlights and shadows, and add some split toning if you're feeling adventurous! Other great apps are Snapseed and Afterlight.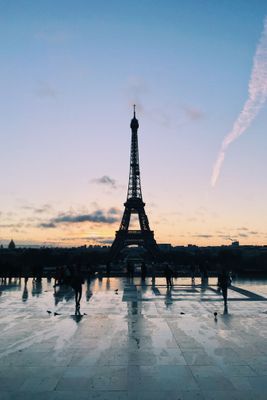 Night photography
Phones aren't very well-equipped to deal with low light, which means night photography can be tricky - but not impossible. Grab a mini tripod to keep your phone stable, and use an app like Camera+ to adjust your overall settings. Avoid using the flash as it will blow out your foreground. Then, prevent camera shake by setting the countdown timer on your phone, and you're set!

With so many phones on the market that offer great cameras, it's easy to be spoilt for choice! I've seen some great reviews of the new Samsung Galaxy S9 though, as the camera's been reimagined and now includes a radical 960FPS super slow-mo camera and low light enhancements, making night time photography easy.
There are so many great apps and mobile photography techniques out there - so now we're throwing it out to you guys!

Share your own favourite tips for taking beautiful mobile photos in the comments below for the chance to win a KitVision Small Monkee Grip Flexible Foam Tripod and a HD Camera Lens Kit. Terms and conditions apply.
4 Comments
You must be a registered user to add a comment. If you've already registered, sign in. Otherwise, register and sign in.