DadBlog
Guest blogger
Virtual reality tech can be a mystery to some people. If you want a good quality headset and a mobile phone that can provide a good VR experience, such as the Samsung Galaxy 9, EE can help.

If you're just getting started, a word of advice: don't confuse VR with Augmented Reality, or AR. AR takes data from the real world and blends it with some virtual information.

A good example of AR is a map app on your smart phone. It takes data from a positioning system and presents it to you in a detailed map, often with a street view. It's useful, but it is not a full-on immersive experience.

With VR, you can escape into a virtual world. You can see, hear and even touch using VR equipment. It's a whole different level of experience and EE has various options for the enthusiast wanting to explore the virtual world.

Whatever your level of experience, here's some advice as to what to look for.
I remember my first virtual reality experience. I was, a little bizarrely, being given a demonstration of a premium grade petrol. I was asked to wear a VR headset to complete the experience.

Unsure what to expect, I popped it on and was instantly turned into a molecule of fuel that travelled from the fuel tank and into the engine. It was an amazing experience. I felt every single twist and turn during my first VR journey. That was a few years ago. Needless to say, VR tech has come on a huge amount during that time. It has many uses beyond entertainment and these days is used not just for fun but to train soldiers and surgeons.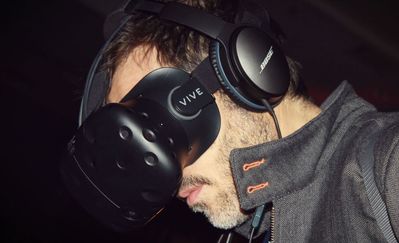 I thought I'd put together a guide for buying VR tech. I hope you find my tips useful!
What can you use the tech for?

As I have said above, VR tech has many uses. My daughters were sent an educational VR bundle a while ago to give them an insight into chemistry. VR has been used to give school children an insight into what it's like in other countries. You can also use VR to learn how to fly an airplane or learn about medical conditions such as dementia and autism.

For young kids trying VR for the first time, a good quality, basic headset like a Samsung Gear VR4 would be ideal. You can spread the cost across your pay monthly EE contract over the first 11 months with EE's 'Add to plan'.
Alternatively, if you are on a budget, you could do much worse than the Google Cardboard. It may not be the prettiest VR headset on the market, but it costs just £15 and you can pair it up with any mobile phone.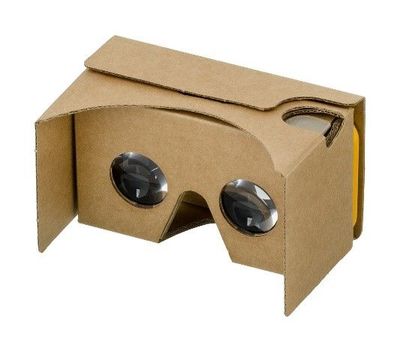 How much do you want to spend?

My kids are aged five and nine. There's no way I'd want them to use an expensive headset with a sound system etc. It simply wouldn't be necessary and there's a very good chance something may get broken.

The Gear VR4 headset mentioned above is a great option to get started. If you have a little more money to spend, the Google Daydream headset is very highly regarded.
Unlike many rival products, it is made from a light, breathable fabric. It also comes with a controller. Using this controller, you can wave a magic wand or bowl a strike at the bowling alley. The controller works in tandem with your phone and headset to provide a great experience.

What platform will you be using?

This brings us back to the first question: How will you be using your VR tech? If you're simply going to be watching some videos that help your children with their homework, you may need nothing more than a mobile phone. The Google Pixel, Huawei Mate 9 Pro and Samsung Galaxy range are all good options for using in combination with VR headsets.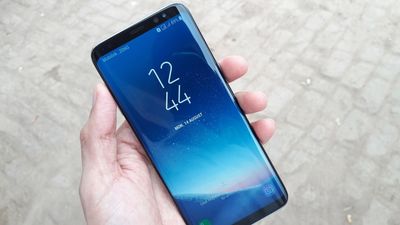 If you are into gaming, the PlayStation is well regarded. You may, however, want to invest in the PlayStation Virtual Reality headset (sometimes known as the PSVR for short). It's not long been on the market and has a price tag of £349.

If you're using the highest end equipment for the ultimate VR experience, you will almost certainly be wanting to use a personal computer. This is the only platform with the memory you need for that full-on sensory immersion experience.
What tips and suggestions do you have?
What advice would you give to someone buying VR tech? Have you got any ideas and suggestions yourself? If so, please leave us a comment below. Maybe you have experience of the equipment listed in this article. If so, let us all know what you think of it.
You must be a registered user to add a comment. If you've already registered, sign in. Otherwise, register and sign in.