TiffJ
EE Community Manager
At Mobile World Congress in Barcelona over the past week all they could talk about was 5G, and our ambition is for EE to be the first operator in the UK – and maybe in Europe – to bring this new technology to life.

We saw loads of exciting devices announced by the manufacturers, a number of which we're happy to say we will be ranging with EE:
Samsung Galaxy S10 5G smartphone
Huawei MateX 5G foldable smartphone and the 5G CPE Pro router devices
HTC 5G Mobile Smart Hub
An exciting exclusive partnership with LG to launch the V50ThinQ 5G in the UK
And our CEO Marc Allera also announced at the end of last year that EE would be the first operator in the world to range the OnePlus 5G smartphone.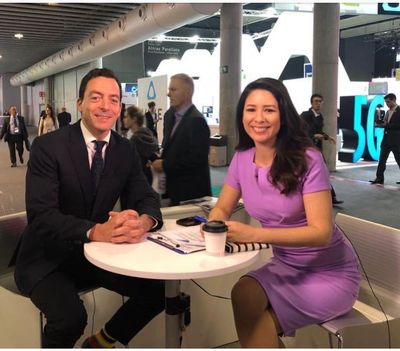 EE's CEO Marc Allera with CNBC's Karen Tso

What's happening with EE's 5G launch?
This year, EE will roll out our 5G network to the busiest parts of 16 UK cities. By the end of 2019, we'll have 5G sites in 10 more cities, and 1,500 5G sites across the UK.
Our 5G deployment focuses on where people go; not where they live. Those 1,500 sites reach 15 per cent of the UK's population, and our 5G network will meet this huge demand – demand that is growing all the time.

5G means we can manage huge capacity and give our customers a faster, more reliable experience and it opens up new possibilities for where and how customers will get connected – it will be the best mobile experience UK consumers have ever had.

This is one of our 5G sites overlooking St Paul's in London. The tech is here and it's ready to go.


Will 5G replace 4G?
No, 5G won't replace 4G or WiFi; instead it will be an additional layer of our network, supporting our ambitions to connect our customers to 4G, 5G or WiFi 100% of the time.
5G magic
5G is also a big step towards convergence: convergence is our ultimate goal, with our single, smart connected network built on 4G, 5G and WiFi capable of keeping customers connected 100 per cent of the time. So we're introducing 5G home routers for 5G broadband.

So, 5G is functional. But it can also be magical. Why stop at simply creating a better connection when 5G can enable you to create incredible experiences that merge our digital and physical worlds? At this year's BAFTAs, we used 5G and hologauze tech to bring to life the world's first AI stylist and digital supermodel: Shudu. This is a great example of the augmented reality and mixed reality opportunities 5G can bring. It's called 'augmented' reality for a reason: it can make things better.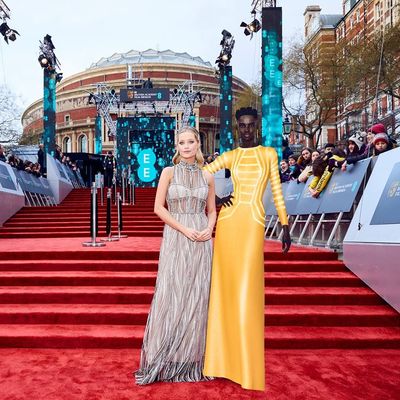 The BAFTAs 2019 with AR stylist Shudu

When the Pokémon Go became popular overnight we saw the first mass adoption of augmented reality, it drove unprecedented data surges on the EE network at weekends and after school (and work) when people were taking to the streets to hunt Pikachus. When it was trending, we were seeing more than a million EE customers a day playing Pokémon Go.
It's another AR app that relies on the superfast transport of huge quantities of data, and connections everywhere. We'll be seeing more of this. And these apps are going to put mobile networks to the test, with lots of people using tonnes of data, and in a lot of places.
What will the future bring?
We're building a network that can keep up with growing demand, and 5G is a big part of that. It will keep our customers connected to the things that matter to them the most and help us with our goal to create a connection in every home by 2025.

Interested to learn more? Register your interest for updates as they come>

Are you excited by 5G? Tell us below...
21 Comments
You must be a registered user to add a comment. If you've already registered, sign in. Otherwise, register and sign in.