SlummySingleMum
Guest blogger
As we go back to school, blogger and mum of two Jo Middleton shares her top tips to help you choose the right phone and plan for your children
---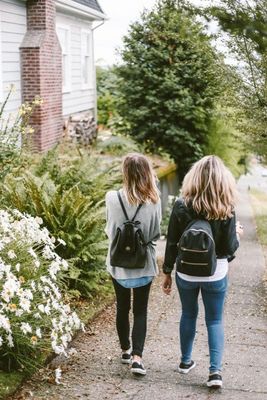 My youngest daughter Belle is 15 now, but I remember her first phone being a very big deal. Although my work is technology based, I was definitely NOT one of those mums who sends their kids off to reception class with a mobile in their back pocket. In fact, Belle was one of the only children in her class who didn't have a phone while she was in primary school at all.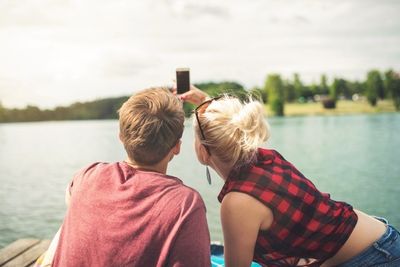 Cue lesson number one - just because all the other kids have a phone, doesn't mean your child needs one.
I'm not saying it's easy to stand firm, especially if they are the only one amongst their friends without a phone, but you are the parent and it's up to you to decide on the right time.
For me, that was when Belle started secondary school. She had a mile long walk every day and I wanted to make sure that she was safe, that I was able to contact her when I needed to and vice versa. If she wanted to go and play with a friend after school for instance, I wanted her to have to option to call and ask me, rather than walk all the way home.
For us then, a mobile phone was about communication within the family, and safety for Belle, not about whether or not she was able to join her friends on Instagram. Talk as a family about what a phone is for, and how you want it to be used. If it's so you can keep in touch, then make sure they also know that it's important to remember to charge it and keep it with them. (We're still working on this one!)
Which leads me on to lesson number two - how do you keep your kids safe online?
Once Belle had her first phone, she wasn't allowed to use social media until she was 13 - the minimum age limit on things like Twitter, Facebook and Instagram. I was shocked by how many of Belle's friends were using social media at a much younger age, but these age limits do matter.
Although Belle has since joined Instagram, she seems nonplussed about Facebook or Twitter. I like to think that protecting her from too much exposure to social media at a young age has made her less reliant on it for entertainment or validation.
Although in can seem like an impossible task, there are things you can do to moderate the content that your child has access to through their phone. For example, you could turn on Google's SafeSearch, or switch to a search engine especially for kids, like Swiggle. You can set up parental controls for TV apps and YouTube has a safety centre where you can get advice and set restrictions on search results.
All EE phones also have Content Lock, which you can adjust depending on the age of the child. There are three settings on the lock - Strict, Moderate and Off, so you can choose exactly what level of security you'd like. 'Moderate' blocks 18-rated content in accordance with BBFC (British Board of Film Classification) guidelines, as well as pornography sites. 'Strict' additionally blocks content that the BBFC would rate higher than 'PG' and other content that is not suitable for younger children like chat, dating and unmoderated social networking sites.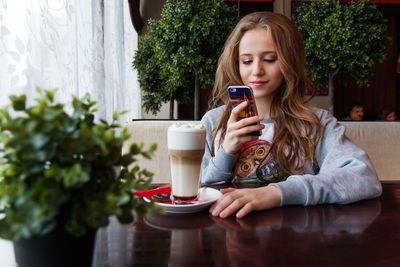 And finally, lesson number three - choosing the phone and contract type.
Now this one IS hard, because all kids are going to want to latest phone. Belle had to earn the right to the phone she really wanted, by starting off with a very basic model and showing that she was responsible enough to use it safely. Once she did this, she valued her phone far more, as she knew she had put the effort in to get the phone she wanted.
In terms of contracts and data, again it depends on your family's needs and budget. Belle still only has a 250MB monthly data allowance, but I think this is ample, given the availability of WiFi. An equivalent would be something like the 4GEE Essential plan - £18.99 a month with 300MB, 300 minutes and unlimited texts.
The plus side of a smaller data allowance is that Belle isn't attached to her phone wherever we are. She has to be choosier with when she uses it, and doesn't just fall back on watching endless YouTube videos whenever she has five minutes with nothing to do.
Essentially there is no right or wrong when it comes to getting your kids tech ready for school. The important thing is that you have clear expectations from both sides, and that everyone understands the options as well as the responsibilities that come with having a phone and using it safely. The rest is up to you!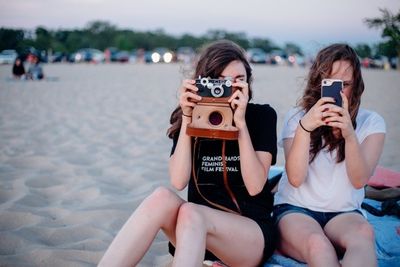 You must be a registered user to add a comment. If you've already registered, sign in. Otherwise, register and sign in.