DiaryOfTheDad
Guest blogger
How to set up your new smartphone and look like a boss in the process
So you got a new phone for Christmas. Result! There's something very exciting about becoming the owner of a shiny new handset.
But it can, of course, be a rather disconcerting experience. If you're familiar with a different model, or you're switching from Android to iPhone, muscle memory can see you navigating off to entirely different features and settings than what you were expecting.
Similarly, if you're completely new to smartphones - or helping someone else who hasn't had one before - it can be particularly daunting, especially if you want to appear like you know what you're doing in front of the know-it-all younger members of the family.
This kind of pressure can be enough to make you want to leave your new device in its box, but it's always worth spending the time to get to know it so you can understand all the amazing things it has to offer.
Still, it's always great to look like you know what you're doing, so here are my tips to help you set up a new phone and look like a boss in the process:

Thinking outside the box
Like people, different phones have different ways of doing things. Sure, the best ones are fairly intuitive if you're tech savvy, but even then it can easy to get things wrong as a result of familiarity with other makes and models.
EE's Phones and devices section is your new best friend here. Use it to find your device and, with it, plenty of help via good old, easy-to-understand Plain English.
From summaries of what's in the box, explanations of all the different icons and details of the type of SIM card your device has, it offers a great introduction to familiarising yourself with your new phone with simple language and interactive demos.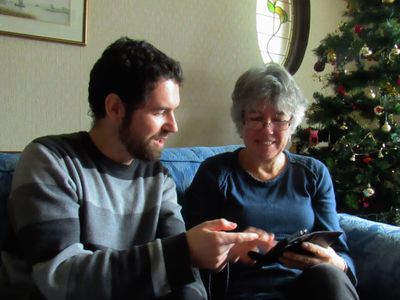 The numbers game
Phone numbers can be hard to remember and it's a real faff contacting everybody you know when you get a new one, so keeping your existing number is a no-brainer. The good news is that it's incredibly easy to do: once you have your new phone, contact your current network and ask for a PAC code.
Activate your new SIM, make a note of your temporary number (the one that comes with the new SIM) then, once you're ready, complete EE's simple form to transfer your number.
If you beat the 5:30pm deadline on a working day, your number will be transferred the following working day – excluding Bank Holidays, mind, which may mean you might have to wait just a little bit longer over the Christmas break.
While you're waiting for this, though, don't forget to transfer your contacts and any important content such as messages, photos and calendars from your your old phone.
This is achieved in different ways depending on your device. This handy walk through will guide you through the right process for your phone.

Play it safe
Ensuring your phone, and all its valuable data, is safe and secure is absolutely paramount, so it's vital to get your phone setup here as soon as possible.
Setting up a screen lock should be your first port of call. These come in a variety of forms such as PIN numbers, fingerprint sensors or patterns.
Similarly, change your EE SIM PIN. Doing so means that others won't be able to use your SIM if your phone falls into the wrong hands.
While you're out and about, avoid the temptation to use free unsecured WiFi connections – or any connection you don't completely trust. It's much better to use your EE data if you're in any doubt as to whether other connections are safe.
You can also block 18-rated content by using EE's Content Lock. It has three self-explanatory levels; Strict, Moderate and Off. I would say that not only using it but also going for 'Strict' is a must if you're setting up a phone for someone under the age of 18.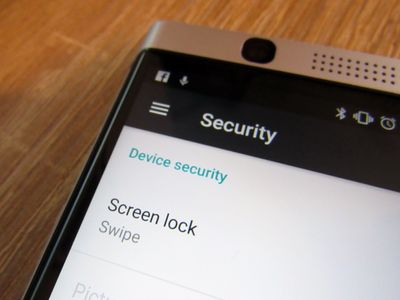 Enjoy!
Once you've secured your phone, got your old number transferred and learned how to navigate your new device, you've ticked off the most important basics – and then it's on to the really fun stuff.
When it comes to the world of apps, games and media, there's no substitute for experience, so take some time to get stuck in, but help is always at hand thanks to EE's wide range of handy content.
First things first, there's a super-helpful community. There, you can ask questions or search for answers from other users. It's a brilliant resource that should serve you well.
The Help section of the website is there to do as its name suggests. It includes easy-to-navigate topics and all the details you'll need to contact EE.
Finally, videos are always useful and the EE YouTube channel is packed with them.
These are the most important tasks when setting up a new phone as far as I'm concerned – and with a little knowledge in advance, you'll be able to keep up with even the most tech-hungry members of your family.
What tips would you recommend when setting up a new phone?
2 Comments
You must be a registered user to add a comment. If you've already registered, sign in. Otherwise, register and sign in.