EmTalks
Guest blogger
Today we're talking about the top ways to use Apple Music to boost your workouts. A soundtrack really can make or break my workout so I always make sure I have headphones and a good playlist to hand when exercising - my worst workouts have been sessions where I've forgotten my headphones!
I know I'm going to be able to push through even the hardest parts of my routine with a good soundtrack; it's crazy but I often feel like I'm ready to give up and then a good song pumps through at the final stages and I manage to hit my personal bests in the gym. EE currently has a fantastic offer: Apple and Android pay monthly mobile customers are treated to six free months of Apple Music and EE is covering their data too (conditions apply). This is a great way to boost my workout and help me stay on track with the personal fitness goals I set myself for the New Year!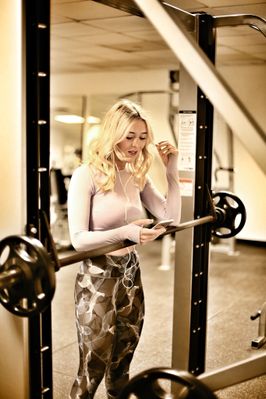 How to use Apple Music to boost your workout:
1.SEARCH! - Did you know that the browse area lets you add songs from the Apple Music library to your personal library? This means you can browse, sort and search.
I often get bored of my music and like to mix it up a little. As I am most inspired and motivated by music during my workouts, I need to ensure my soundtrack is a good one as one wrong song can really ruin my vibes. The browse area makes this so easy as you can continually search for new music. Good new music = a good workout. I find the recommended tracks that pop up on my phone (in the 'For You' section) are always so suitable; I'll be listening to a great track for HIIT and the library knows what I'm going to like next, handpicking songs based on the music I love– I'm always so impressed by this!
2. PRE-PLAN - Having a workout playlist ready and planned on your phone is really helpful as it stops you faffing around mid-HIIT session to find the right beat. It's music that ultimately makes me power through right to the very last second of my workout and if it isn't the right track, I completely lose my mojo. I focus on ensuring I have an up to date and ready to go playlist on my phone whenever I may need it so if I decide to pop out for a run, I've got my playlist ready and no time is wasted. There have been so many times where a random slow song has popped up on an old playlist of mine and totally ruined my vibes - by planning ahead, I know this is never going to happen again.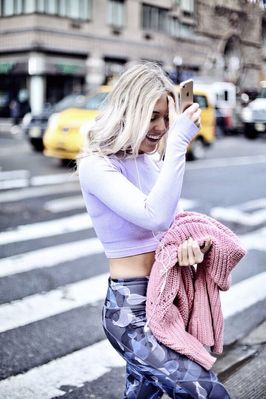 3. CREATE- It's so easy to create your own workout playlist. I always recommend making playlists that work for you; just like different exercises work for different people (you might love yoga, whilst I might be more of a spin kinda girl), different music works for different people. I recommend clicking the 'Try it now' section so you can find relevant music that you might otherwise have missed.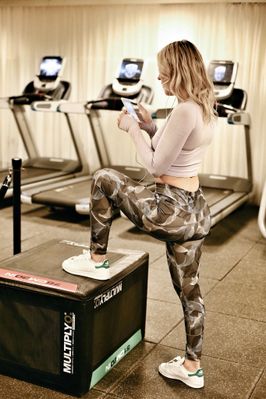 4.THEMES AND MOODS - Boosting your workout is easy with Apple Music, I make different playlists for different moods or themes. My top playlist ideas? One for dancing, one for walking home from work, one for HIIT and one for yoga... I always find that the more updated playlists I have, the better it is for my mind and body as I don't get bored.

I'm really specific with my HIIT playlists as they need to have a certain beat whereas with weight-lifting, I prefer more RnB tracks that take my mind off what I'm doing. So, bear this in mind when you get creating!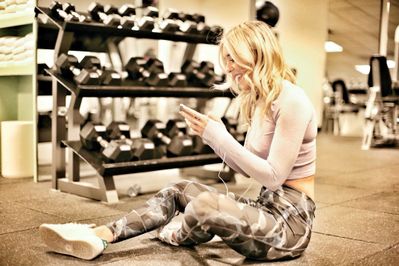 Some of my top HIIT tracks:
Cheap Thrills - Sia
Light It Up - Major Lazer
In The Name Of Love - Martin Garrix
Work - Rihanna
Ain't my Fault - Zara Larsson
Drunk In Love Remix - Beyonce
Scared To Be Lonely - Martin Garrix
So, there we have it, just a few of my tips to ensure you are making the most of your workout with Apple Music. Do let me know what your favourite workout songs/playlists are in the 'comments' below.
2 Comments
You must be a registered user to add a comment. If you've already registered, sign in. Otherwise, register and sign in.