SlummySingleMum
Guest blogger
While I've been chomping through mince pies and pigs in blankets like it's my last Christmas, (healthy eating resolutions start in February), my teenager has ignored the Christmas cake and concentrated on eating her way through her mobile data at a rate of knots. She's been Snapchatting furiously while waiting at the airport and downloading music on the M5, with barely any regard for my January budgeting.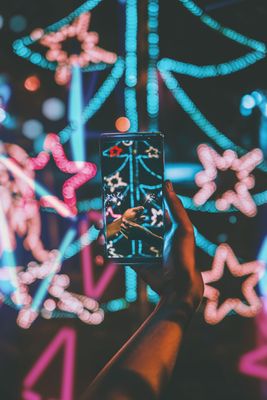 With the New Year long gone, and the January sales coming to an end, the last thing I want to be doing is paying for extra data, but now we're back to school I know how important it is for my daughter to stay connected.
Fear not!
If your kids have used all their data Instagramming festive selfies and pictures of Christmas trees, there is something you can do without breaking your 'don't spend any more money' New Year's resolutions.
The answer is data gifting with EE.
Data gifting is exactly what it sounds like
It's just you, gifting your excess data from your own EE plan to other family members who are part of your EE family account, thus saving you money. If you're like me then you never get through your data as fast as your kids. It's because you were sensible and downloaded a film to watch on the train while you were still at home, and because you don't feel the need to send hilarious memes to friends during every waking moment.
Data gifting is easy to set up
All you need is the My EE app. Link up everyone's accounts and you're good to go. If other family members aren't already on EE you might consider switching - you get 10% off every additional line you add, so that's an extra bonus.
Moving your spare data is easy too
Once you have everyone set up on the app you can easily see exactly who has used what and whose data is running low. With just a few clicks you can switch data between users. It's a bit like having everyone sat on the sofa together with one massive bowl of popcorn.
Gifting data doesn't cost you anything
This is the best bit surely? It's free to set up, free to make transfers, and when you set it up you get a 1GB data boost to dish out to whoever you like within your family. (Favourite child maybe?) Every additional line counts as an extra 1GB boost, so if you have three lines, that's 3GB of extra data for free every month.
Feeling powerful now aren't you? Easy savings for basically doing nothing. (The best type of January sales.)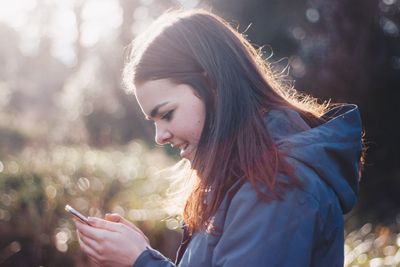 Data gifting can double as a handy bribe
'You're out of data darling? Oh what a shame!'
'But Muuuuuuuum….'
'All you have to do is those few dishes and run the hoover round and I'll transfer you some of mine.'
Boom. That's definitely a win win situation.
You see how simple it is to set up and use data gifting? Don't forget of course that with the gift of data comes responsibility. Keeping your family safe while they work their way through your extra bytes is vital. Check out Internet Matters for lots of useful advice, including age specific guides to help you set up different strategies depending on your children's ages.

Do you have data gifting set up with EE? Would it make a difference to your family budgeting?
4 Comments
You must be a registered user to add a comment. If you've already registered, sign in. Otherwise, register and sign in.