Peter_C

Ace Contributor
EE launched their 5G service all the way back on 30th May in the six UK cities London, Cardiff, Edinburgh, Belfast, Birmingham and Manchester, as well as a field in Somerset for Glastonbury festival! I was fortunate to be one of the first to use this new network and have been pleased by the broad performance uplift across busy areas in addition to the eyebrow raising gigabit peaks in quiet locations. In today's community post, the technology and architecture of their 5G will be explored.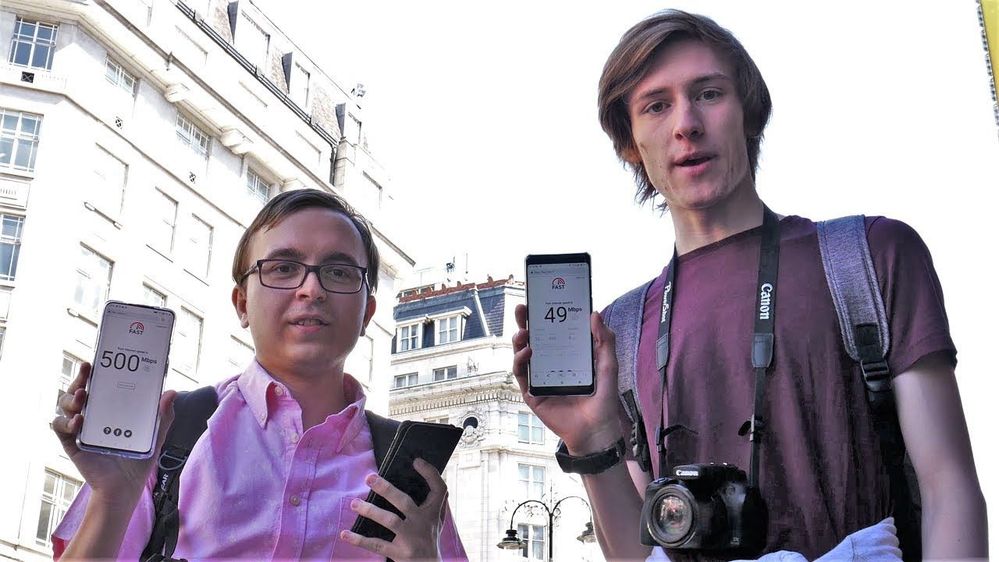 EE 5G (left) vs 4G (right) test in London with Jake. Video: https://www.youtube.com/watch?v=7vu1oUR-2SM
EE's 5G network uses a Non-Standalone Architecture, described technically as EN-DC, E=LTE (4G), N=NR (5G) and DC=Dual Connectivity, wherein a 5G device has simultaneous connections to 4G and 5G nodes. The 5G nodes operate on 3500MHz, meanwhile the five year award winning 4G(1) continues on the lower frequencies of 800MHz, 1800MHz, 2100MHz and 2600MHz. In simple terms, when on 5G, you are actually taking advantage of EE's leading 4G network, with the 5G being like a (rather large) cherry on top! And fortunately EE have gone to a range of lengths to ensure this cherry is available as much as possible...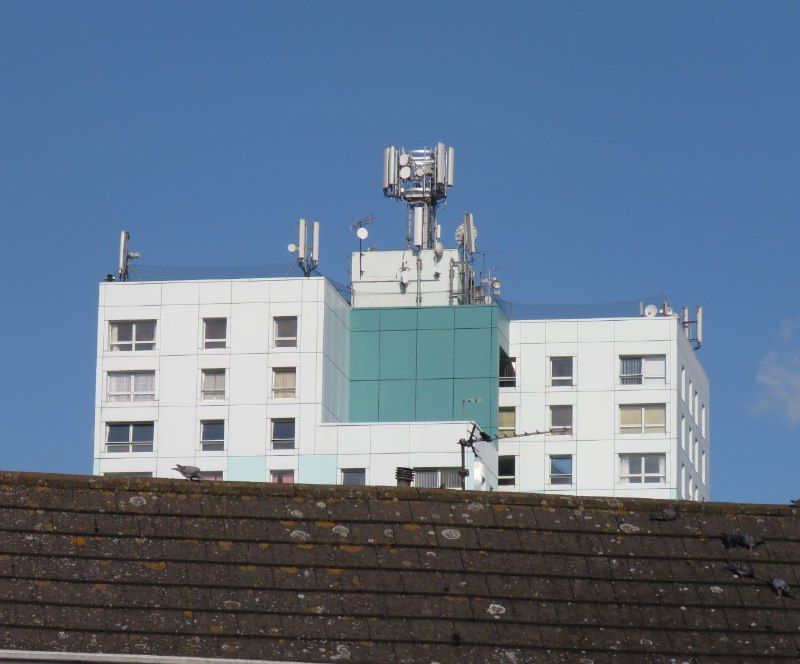 Rooftop 5G mast
The first is perhaps rather obvious: installing 5G onto high up rooftops! These cover a large area and therefore provide 5G (as well as 2G+3G+4G) to lots of people very quickly.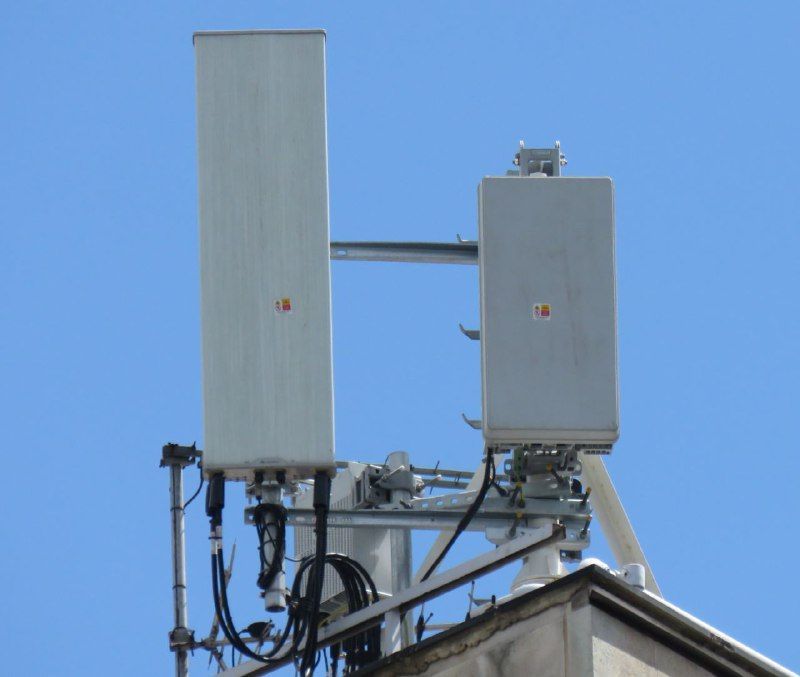 EE 64T64R 5G Mast
The next factor is the radio and antenna architecture deployed. For 4G, EE typically use a two transmit two receive (2T2R) system whereby the mast has effectively two ears and two mouths it can use to communicate with devices. Some busy urban sites go beyond this to improve maximum and average performance, using four mouths and four ears. With 5G, this is blown out the water: the EE 5G panel on the right of the above image is 64T64R - it has 64 mouths and 64 ears which enables great coverage and a massive amount of capacity.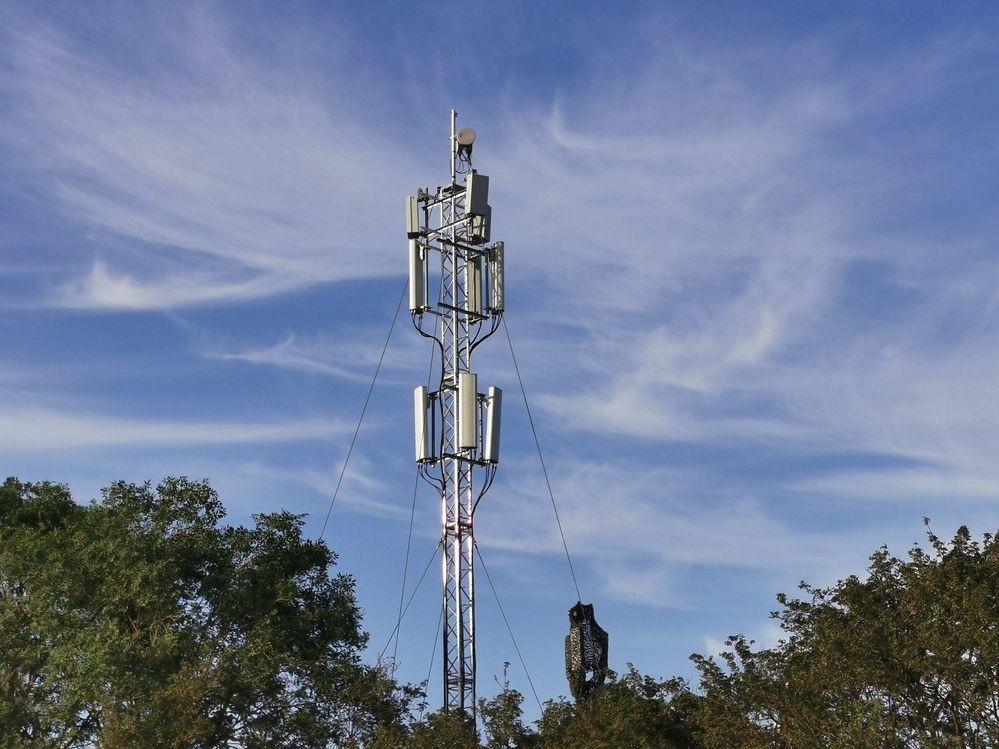 EE Glastonbury 5G Mast. Photo: Ben Wood @benwood on Twitter
EE used these with great effect at Glastonbury Festival in order to manage the collosal usage from people sharing media from the event. Ben Wood, independent analyst at CCS Insight, wrote the following detailed assessment of EE's 5G performance at the festival: The First 5G-Enabled Festival: 5G a Star Performer at Glastonbury 2019
However, these are big, heavy and complex to install so sometimes EE uses an 8T8R approach.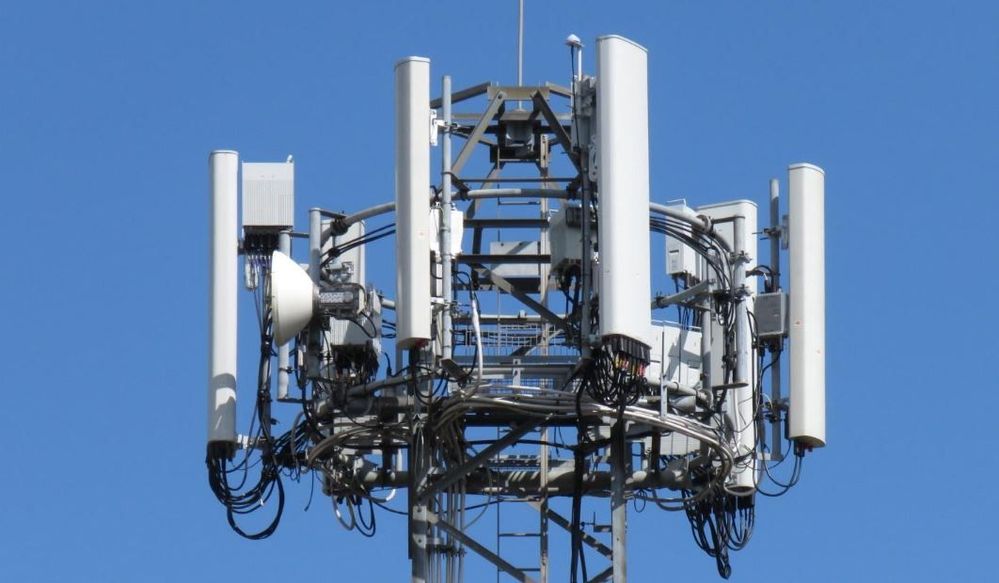 EE 8T8R 5G Mast
This mast is 8T8R 5G, meaning it has eight mouths and eight ears. While this does not have the range or capacity of the 64T64R approach, it is ideal for rapidly rolling out 5G to suburban locations where there is not quite the critical density. But what if you could get the 5G boost even when your nearest site doesn't even have 5G...?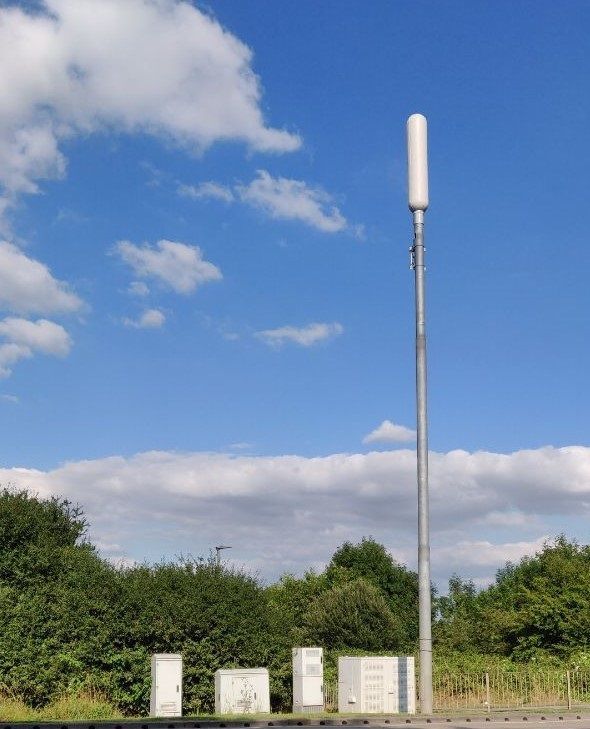 EE 4G Street Pole
Well you can with EE... In a blindingly clever move, thanks to high end backhaul (connectivity between masts and the EE central network) and some very clever engineers, devices can receive the 4G and 5G signals from different masts at the same time. So you can get the very best of EE's leading 4G by using the mast nearest to you, while also getting a boost from the 5G coming from a mast elsewhere in the distance!

EE 5G Upgrade
The best bit of all is that the 5G upgrade program does not just add 5G to masts; 4G is upgraded at the same time! It is a total myth that EE is slowing down 4G to encourage people onto 5G; it is not in their interest to do this as it would reduce the performance 5G customers get - do not forget 5G is a combination of 4G and 5G!
For those who want more mast related content, I have a YouTube channel touring these: Peter Clarke
References:
1. Five years in a row: EE Named UK's Best Network in Rootmetrics' 2018 Nationwide Testing
6 Comments
You must be a registered user to add a comment. If you've already registered, sign in. Otherwise, register and sign in.