TigerlillyQuinn
Guest blogger
Hello Fritha from Tigerlilly Quinn sharing some moving house tips!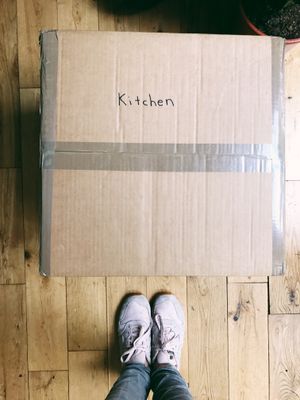 After seven lovely years in our first family home we are finally planning a move. A lot has happened in those seven years, marriage; two cats and two children later our family has grown a lot! Now our 'two up two down' house feels a little on the small side and a move is on the cards. We're excited for a new chapter in our life but moving house is often a pretty daunting prospect.

We've been chatting with friends and family about tips and tricks to make this process as easy as possible and we've come up with a few ideas to help ease that moving house stress.
Start packing with the rooms you use least, for example the garden shed or the closet under the stairs which stores the Christmas tree and winter coats. The rooms that are essential to every day use should be left to last (think kitchen and bathroom!).
Declutter!

moving house is the perfect time to declutter! While you are going though that under the stairs storage ask yourself if you really really need those shoes that you've only worn once or the juicer you had such good intentions of putting to work. Not only does this give you a good excuse to get rid of things you don't really need it means fewer things to unpack too. You could always make a bit of money by car booting them or just experience the feel good factor of giving to charity.
Make sure all your

essentials are in a separate clearly marked box. Think tea bags, kettle, toilet paper etc. Nothing worse than arriving and not being able to settle down with a cuppa.
Similarly pack an overnight bag

for everyone in your family, just like you're going away for the weekend which has spare clothes and toiletries and important toys or softies.
Sort our your broadband! As someone who works from home being able to make sure we have internet in our new house as soon as possible is imperative. Moving house can be the push you need to change your current provider for a better one. With EE you can let them know in advance your move date and they can make sure you have internet set up from day one. Do let them know 4 weeks in advance of your move though to ensure this. With Fibre Broadband for £28.50 a month it's the perfect option for us as a family using multiple devices. Also as I'm already an EE customer we'll also be eligible for a Data Boost which is great.
Order takeaway

on your first night of you new place, it's the rules!
I'd love to hear your tips if you are experienced in moving house. Making sure we are connected as soon as possible is a big must for us to it's been great to find out how easy EE make a house move.

We are so excited for a new adventure and a new place to make our own. What would be your best tip on making the process as smooth as possible? I'd love to know!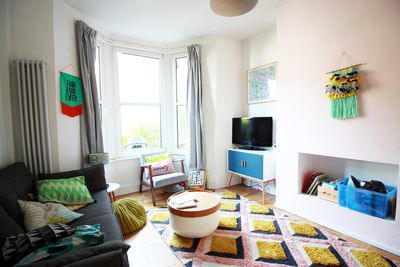 3 Comments
You must be a registered user to add a comment. If you've already registered, sign in. Otherwise, register and sign in.