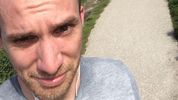 Ed_H
Former EE Community Manager
Hi all,
We know you've been waiting for this for a while, and we're pleased to now be able to confirm the launch date for the UK's first built-in WiFi Calling service. EE Pay Monthly customers with a Samsung Galaxy S5, S6 or S6 edge will be able to use WiFi Calling from Friday 10th April. More devices will be coming soon, and we will have an update on Apple this week.
WiFi Calling from EE will be available on the Lumia 640 when we launch that this month, and we'll work with other manufacturers to keep introducing new devices. By summer 2015 more than five million EE pay monthly customers will have access to WiFi Calling.
Unlike apps that allow calls using WiFi, WiFi Calling uses the phone¹s normal dialler and contacts book to make calls and the normal text button to send text messages. There is no need for an app, and friends don't need to be using the same closed user group services to talk to or message each other. It just works seamlessly.
EE CEO Olaf Swantee said: 'Losing coverage at home is a major frustration, and WiFi Calling will make a real difference to millions of customers across the UK, from basement flats in London to the most rural homes in the country. Ourcustomers want to be able to call and text no matter where they are,and they don¹t want to have to think about which app they need to use or if their friends have a particular third party service.'
35 Comments