Joe
Former EE Community Manager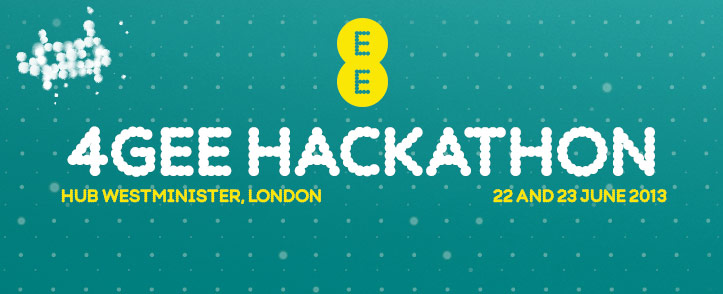 Hi everyone,
We're running our very first 4G Hackathon; a 36-hour event which is designed to pioneer the next generation of business apps.
If you're interested in attending the special event in London (complete with big prizes, food and drink), head over to http://4g-ee-hackathon.eventbrite.co.uk/ to sign up. Spaces are limited so do act fast.
We want the very best UK developers out there to push the boundaries of what business apps can do on 4GEE, be they augmented reality, real time content streaming, geo-location tools or 4G multi-screen conferencing.
Our judging panel will include industry experts from EE, Google and Mubaloo. We're working with different API partners to provide something special, and we'll update you with developments as they happen. We've suggested some themes for you to work on below, but if you just want to come and code, that's fine too.
We'd like to use the EE Community to house discussion between hackers at the event, and do let me know if you have any general questions. Do start your own conversations within the EE Community, using a subject title that includes "4GEE HACKATHON".
The Hack takes place at The Hub, Westminster on Saturday 22nd June 2013, finishing on 23rd June. Bring a sleeping bag...
Looking forward to getting involved!
Joe

IN ASSOCIATION WITH:

1 Comment