Options
Mark as unread

Mark as read

Float to top

Bookmark

Subscribe (email)

by
Leanne_T
EE Community Support Team
How do I unpair my Apple Watch from my EE iPhone?
3 weeks ago
If you need to unpair your Apple Watch from your iPhone, this post will give you all the information you need;
When you unpair your Apple Watch this will revert the watch back to factory settings.
Your iPhone will create a backup of your Apple Watch.
Follow the steps below to unpair your Apple Watch from your iPhone:
Hold your iPhone and Apple Watch close together
Open the 'Watch' App on your iPhone
Make sure you're in the 'My Watch' tab and touch the banner at the top of the screen that has the name of your watch in it.
Tap next to the Apple Watch that you would like to unpair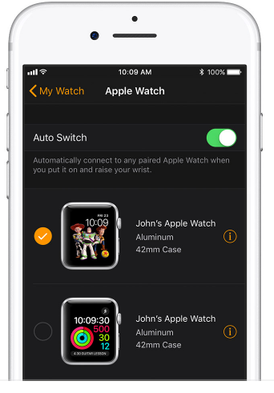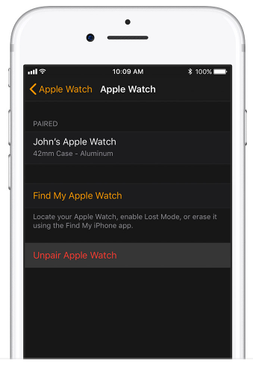 If you're unpairing because of an issue you've been having, or you have upgraded to a new iPhone then you don't need to remove the data plan. At this point you will need to select 'Keep Data Plan'
If you're pairing to another iPhone or are selling your watch, you would select 'Remove Data Plan'
Tap to confirm and then enter your Apple ID and password to complete the unpairing.
Now your Apple Watch will be ready to pair again.
For information on pairing your Apple Watch to your iPhone see our post here>