Jess_Soothill
Guest blogger
As a busy Mum of two plus running my own blog and freelance business, keeping fit and working out can be a real challenge to schedule into my life. However, it is important to me to stay active and healthy for my own well being and happiness. Here's how I do that, using the best modern technology.
---
Before I became a Mum to my boy and girl twins, fitness was an important and large part of my life. I used to run during the week and was also a member of a gym; popping there before or after work, or at weekends. I subsequently felt really positive and good about my health.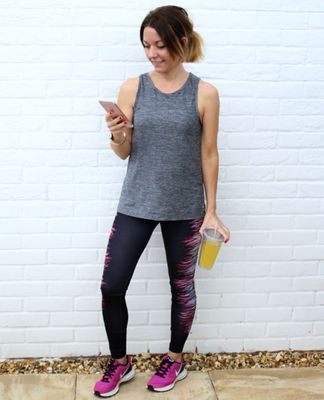 When I became a Mum-of-two 5 years ago it was the most wonderful but hardest thing that happened to me! All of my time was then thrown into caring for those two tiny little bundles and it was also difficult to find any energy to work out! Also any kind of fitness or exercise had to be put on hold whilst I got back to full health.
These days I work as a freelance social media manager as well as a blogger and also have a home to organise too! With two preschoolers and a husband who also has a busy job we all have a really hectic life! However, fitness and staying toned and healthy is now once again really important to me these days; working out makes me feel good, confident and happy. I therefore make sure I fit it into my busy week and do what I can to make it all work for me.
I am a member of a health club, where I mostly attend classes (usually 30 minute ones) that work on my core & abs, or circuit training. Plus I also run locally round my village too (in the evenings or at weekends). If I'm having a really busy week, or the twins are off preschool, I sometimes do 30-minute workouts or sessions via YouTube at home too.
It is therefore really crucial that I have all the right technology around me to help me stay on top of my fitness goals. With so much choice out there I have gone through a few apps before I found the one that works best for me.
For keeping a record of my calories, diet and fitness my I use My Fitness Pal. I can manually log what I've consumed by selecting the foods and drinks easily as it knows specific foods' health information. This app gives me great motivation to eat better as it stops me reaching for the cakes and naughty treats all day!
For running I sync the app with MapMyRun, which will auto-update my runs and workouts. Anything else I do via the gym or on YouTube which I enter manually into the fitness section.
For music motivation, I recommend you try Apple Music as when you are an EE customer you can have 6 months for free and your data covered. It's perfect to listen to music on the move!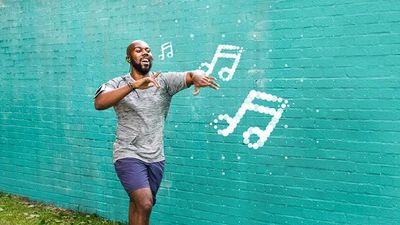 Music on the move Listen to your favourite tunes on your phone, tablet or laptop. Plus new music and exclusive releases, artists and DJs broadcasting on Beats 1 and curated radio on demand. Also get handpicked playlists and recommendations in every genre.
I am also really happy with my EE coverage for 4G, as my iPhone signal doesn't drop out when I'm using this technology (such as when I am out running) and therefore gives me an accurate reading. Moving to a new area I wasn't how far I have been going or whether I am pushing myself enough. I didn't realise (pre-app) I was only doing about 2 miles! I thought I was going about 3+! So with this app I am now pushing myself further (trying to beat my personal best) and it has definitely improved my running and overall fitness.
I really love how I can keep track of any goals that I have set/activity levels and statistics for any training. My runs, steps throughput the day or gym activity are now logged on the computer with all the information I need. I can scroll back to my history and track my progress.
I definitely cannot live without the superb 4G coverage from EE for using my app, as well as the fitness important data that the tracking information the app gives me. It absolutely keeps me motivated to keep working hard and feeling great!
What do you use to keep fit or stay on track of your fitness?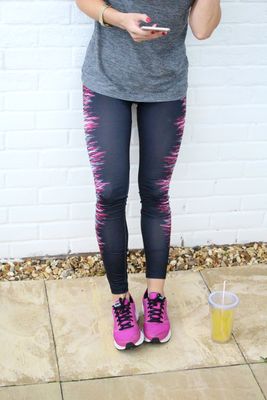 1 Comment
You must be a registered user to add a comment. If you've already registered, sign in. Otherwise, register and sign in.