Topic Options
Mark as unread

Mark as read

Float to top

Bookmark

Subscribe (email)
by
EE Community Support Team
‎17-03-2017 08:27 AM
Morning @Tine40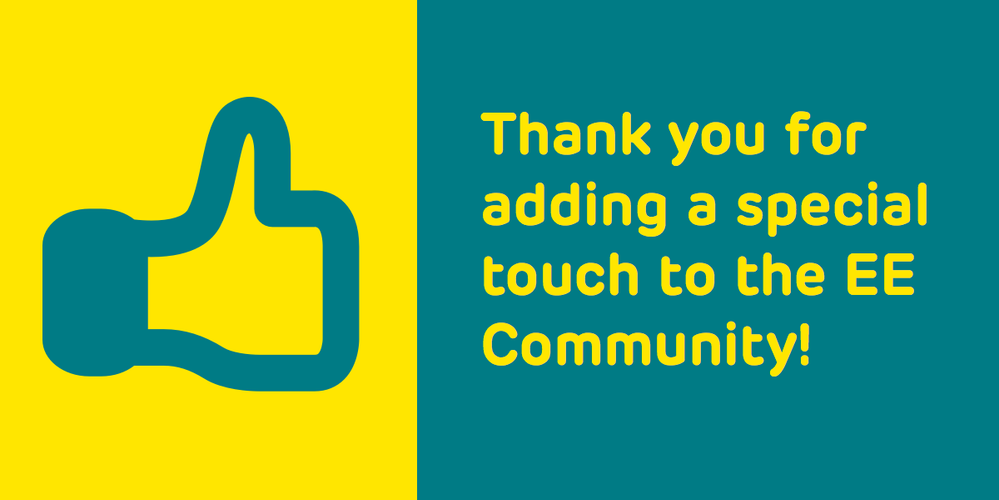 Thank you for sharing the solution to us and coming back to let us know
As a thank you I would love to treat you to dinner on us.

I'm going to private message you – please reply to that message with your address details so that I can pop a restaurant voucher in the post.

Keep up the great work – it's the people here who make this community a great place to be – and enjoy your meal out!
Thanks, Leanne
Message 161 of 163
(113 Views)
by
Established Contributor
a month ago
My 6 months free Apple Music finishes on the 7th of May.
I want to go back to directly paying Apple my monthly fee once my 6 months free promotion ends.
If i cancel it through My EE does it end immediately or does it end on the 7th of May?
Message 162 of 163
(76 Views)
by
EE Community Support Team
a month ago
Hi @Mikey86uk and welcome back to the Community.
I have found a small extract from our Apple Music Help Guide which may assist your question.
"If you text STOP MUSIC to 150 during your free period, Apple Music on EE will be removed immediately. If you cancel before the end of your free period, you won't be able to add Apple Music on EE again later"
Hope this helps,
Lee
Message 163 of 163
(73 Views)