Options
Mark as unread

Mark as read

Float to top

Bookmark

Subscribe (email)

by
Kazbarr
Explorer
3 weeks ago
I recently went online into my account to unlock my iPhone 5 device — I have been a customer with EE for the last 6+ years but recently moved abroad. After typing in my IMEI number, I received the message:
"This device can't be unlocked.
We're unable to unlock a device with this type of account"
Why is this happening? How can I unlock my device, and why should EE hold my phone hostage after years of being a loyal customer?
Any solutions are gratefully received.
1 SOLUTION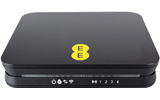 by
XRaySpeX

Grand Master
Solution
3 weeks ago
Then you should have been able to unlock it using the Unlocking your device form and giving the mobile number that it originally came with. Were you using that form when you got the msgs in your OP?
In answer to your Qs:
It's not 2nd-hand when you just got EE to move it from contract to PAYG. When you were filling in the form did you tell it that the phone was Pay Monthly or PAYG?
No, you don't need a working SIM.
Try calling the Freephone no. in my sig over Skype.
__________________________________________________________________________________________
If you think I helped please feel free to hit the "Thumbs Up" button below.

To phone EE: The local rate landline number +44 207 362 0200 or Freephone +44 800 079 8586 - Option 1 for Mobiles; Option 2 for 4G WiFi; Option 3 for Home Broadband & EE TV.

ISPs: 1999: Freeserve 48K Dial-Up => 2005: Wanadoo 1 Meg BB => 2007: Orange 2 Meg BB => 2008: Orange 8 Meg LLU => 2010: Orange 16 Meg LLU => 2011: Orange 20 Meg WBC => 2014: EE 20 Meg WBC