Options
Mark as unread

Mark as read

Float to top

Bookmark

Subscribe (email)
by
aldosus
New Member
a month ago - last edited a month ago by Leanne_T
i toped up £ 20,00 and i din't know that my service was cancelled, so i have the money on my mobilr phone but I can't use use it , would you get my phone but working or please can i unlock my mobile phone , tu used with another suplayer , o can i get my £20 pounds back , i been having so many problems with this nomber ,sorry but i don't wan ee anymore , thank you anythink call on **************,that its maria my friend and she have my permition to answer anything you need to know ,thank you . maria aldora jesus ,
[mod edit: please don't post personal details on the forum]
by
Northerner

Grand Master
Re: my service was cancelled
a month ago
Hi @aldosus
To unlock your phone:
Please read EE guide which explains the process:

HOW DO I UNLOCK AN EE DEVICE TO USE WITH ANOTHER NETWORK?


Outstanding balance:
You need to speak to EE CS on 150 about reactivating your account if it's in hibernation.
Thanks
---
To contact EE Customer Services dial 150 From your EE mobile or 07953 966 250 from any other phone.

EE standard opening hours are 8am to 9pm weekday, 8am to 8pm on weekends.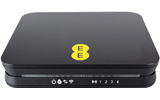 by
XRaySpeX

Grand Master
Re: my service was cancelled
4 weeks ago
@aldosus :
PAYG Deactivation: Sounds like it has gone into hibernation.

When did you last use it for a chargeable action? EE PAYG SIMs are deactivated after 6 months of non-use. You then have a further 3 months to call EE to reactivate it before it is lost completely.

You needed to make a chargeable action like making a chargeable call or text, topping up or buying a Pack or Add-on, not just using your mins, texts or data from your pack.

Unlocking: Where did you get this device? Did you buy it yourself new direct from EE or is it 2nd-hand? The unlocking process & costs are different. Is it on contract or PAYG? How old is it?
__________________________________________________________________________________________
If you think I helped please feel free to hit the "Thumbs Up" button below.

To phone EE: The local rate landline number +44 207 362 0200 or Freephone +44 800 079 8586 - Option 1 for Mobiles; Option 2 for 4G WiFi; Option 3 for Home Broadband & EE TV.

ISPs: 1999: Freeserve 48K Dial-Up => 2005: Wanadoo 1 Meg BB => 2007: Orange 2 Meg BB => 2008: Orange 8 Meg LLU => 2010: Orange 16 Meg LLU => 2011: Orange 20 Meg WBC => 2014: EE 20 Meg WBC