Options
Mark as unread

Mark as read

Float to top

Bookmark

Subscribe (email)

by
jcdel
New Member
2 weeks ago
Tried unsuccessfully to unlock this phone.ee supplied the code but it has never registered.Still got 10 unlocks available.Tried contacting EMTescalations without success.It's a great little phone and ideal for those occasions where you need a spare phone.I just need a pay as you go sim without monthly commitment but apparently ee don't do these now.I have two iphones but value these too much to lend them out.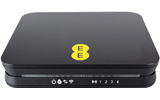 by
XRaySpeX

Grand Master
2 weeks ago
Where did you get this device? Did you buy it yourself new direct from EE or is it 2nd-hand? The unlocking process & costs are different. Is it on contract or PAYG? How old is it?
EE do do PAYG SIMs which you can use without any monthly commitment as normal PAYG at per--unit rates. Simply text STOP PACK to 150 before you ever top-up.
__________________________________________________________________________________________
If you think I helped please feel free to hit the "Thumbs Up" button below.

To phone EE: The local rate landline number +44 207 362 0200 or Freephone +44 800 079 8586 - Option 1 for Mobiles; Option 2 for 4G WiFi; Option 3 for Home Broadband & EE TV.

ISPs: 1999: Freeserve 48K Dial-Up => 2005: Wanadoo 1 Meg BB => 2007: Orange 2 Meg BB => 2008: Orange 8 Meg LLU => 2010: Orange 16 Meg LLU => 2011: Orange 20 Meg WBC => 2014: EE 20 Meg WBC