Options
Mark as unread

Mark as read

Float to top

Bookmark

Subscribe (email)
by
Tompook82

Investigator
4 weeks ago
Getting really frustrated now.
Twice I've now applied to unlock my Huawei p10 and both times ee text back saying can't unlock my iPhone!?
How can I unlock as I'm out of contract this month and leaving but like the phone
1 SOLUTION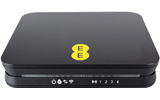 by
XRaySpeX

Grand Master
Solution
4 weeks ago
That's the reason! It wasn't bought from EE & so they have no record of it.
To unlock a phone not directly bought from EE you need to call Customer Services on +44 800 956 6000 (option 2, option 4) to put you in touch with the Unlocking Team to request an Unlock Code. You will be asked for your email addy. They will take payment (of £8.99) from any valid UK bank card.
Once the process has been started you will receive an email from the Unlocking Team to process the unlock. It can take up to 10 days to complete the unlock.
__________________________________________________________________________________________
If you think I helped please feel free to hit the "Thumbs Up" button below.

To phone EE: The local rate landline number +44 207 362 0200 or Freephone +44 800 079 8586 - Option 1 for Mobiles; Option 2 for 4G WiFi; Option 3 for Home Broadband & EE TV.

ISPs: 1999: Freeserve 48K Dial-Up => 2005: Wanadoo 1 Meg BB => 2007: Orange 2 Meg BB => 2008: Orange 8 Meg LLU => 2010: Orange 16 Meg LLU => 2011: Orange 20 Meg WBC => 2014: EE 20 Meg WBC