Options
Mark as unread

Mark as read

Float to top

Bookmark

Subscribe (email)

by
tommyth458

Investigator
a month ago
Hi,
I recently bought a second-hand iPhone under the assumption that the phone was unlocked. Turns out it is locked to EE until the 20th of February (rough estimate).
I am annoyed, but I accept the 6 month policy, and will just need to wait.
My question is: Will EE unlock my phone in February?
I am not a customer, nor do I plan on becoming one. This is due to me being an international student. I am leaving in June, and only use my phone to call back to my home country, thus I have no need for a UK phone number.
A friend of mine said that EE might not comply to unlocking this phone for the very reason that I am not a customer, and that the phone might be stolen goods. I have all the evidence you could ask for in terms of proof of purchase, though, to prove that I actually paid someone for this phone.
Any answers are much obliged. Cheers
1 SOLUTION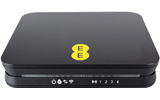 by
XRaySpeX

Grand Master
Solution
a month ago
No need to worry about that. It's he that broke EE's T&Cs not you
EE do unlock clean 2nd-hand devices for non-customers, by phoning Customer Services on +44 800 956 6000 (option 2, option 4) to put you in touch with the Unlocking Team. Just keep using it on EE & keeping an eye on its blacklist status often at CheckMEND until the 6 months is up.
__________________________________________________________________________________________
If you think I helped please feel free to hit the "Thumbs Up" button below.

To phone EE: The local rate landline number +44 207 362 0200 or Freephone +44 800 079 8586 - Option 1 for Mobiles; Option 2 for 4G WiFi; Option 3 for Home Broadband & EE TV.

ISPs: 1999: Freeserve 48K Dial-Up => 2005: Wanadoo 1 Meg BB => 2007: Orange 2 Meg BB => 2008: Orange 8 Meg LLU => 2010: Orange 16 Meg LLU => 2011: Orange 20 Meg WBC => 2014: EE 20 Meg WBC