Options
Mark as unread

Mark as read

Float to top

Bookmark

Subscribe (email)

by
Bigbaza2005
New Member
I need an sim unlock code for an old phone from ee
3 weeks ago

by
BrendonH

Brilliant Contributor
Re: I need an sim unlock code for an old phone from ee
3 weeks ago
Hi @Bigbaza2005

Please CLICK HERE to review the current unlocking process.

This guide will tell you everything regardless if you have bought it brand new from EE or second hand off sites like eBay or a friend.

BrendonH (Android Expert) Samsung Galaxy S10+ (Pie 9.0)
If I have helped please click the THUMB/SOLUTION buttons below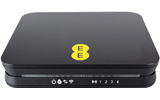 by
XRaySpeX

Grand Master
Re: I need an sim unlock code for an old phone from ee
3 weeks ago
@Bigbaza2005 : Where did you get this device? Did you buy it yourself new direct from EE or is it 2nd-hand? The unlocking process & costs are different. Is it on contract or PAYG? How old is it?
__________________________________________________________________________________________
If you think I helped please feel free to hit the "Thumbs Up" button below.

To phone EE: The local rate landline number +44 207 362 0200 or Freephone +44 800 079 8586 - Option 1 for Mobiles; Option 2 for 4G WiFi; Option 3 for Home Broadband & EE TV.

ISPs: 1999: Freeserve 48K Dial-Up => 2005: Wanadoo 1 Meg BB => 2007: Orange 2 Meg BB => 2008: Orange 8 Meg LLU => 2010: Orange 16 Meg LLU => 2011: Orange 20 Meg WBC => 2014: EE 20 Meg WBC