Options
Mark as unread

Mark as read

Float to top

Bookmark

Subscribe (email)

by
saskiaolivia
Visitor
my texts are al of a sudden not working
4 weeks ago
SO I have unlimited texts with EE and I could send messages to everyone, but all of a sudden they stopped working. This may be because I made a group of nearly all of my contacts to get a message to all of them but it just stopped me from texting them now!!! It was about 9 pm and I have an iPhone 6. Thank you!
Highlighted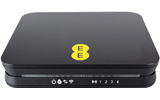 by
XRaySpeX

Grand Master
Re: my texts are al of a sudden not working
4 weeks ago
Can you text them individually?
For sending texts, check your phone's Messaging app has the Message Centre no. setting for EE as +447958879879.
__________________________________________________________________________________________
If you think I helped please feel free to hit the "Thumbs Up" button below.

To phone EE: The local rate landline number +44 207 362 0200 or Freephone +44 800 079 8586 - Option 1 for Mobiles; Option 2 for 4G WiFi; Option 3 for Home Broadband & EE TV.

ISPs: 1999: Freeserve 48K Dial-Up => 2005: Wanadoo 1 Meg BB => 2007: Orange 2 Meg BB => 2008: Orange 8 Meg LLU => 2010: Orange 16 Meg LLU => 2011: Orange 20 Meg WBC => 2014: EE 20 Meg WBC

by
Christopher_G
EE Community Support Team
Re: my texts are al of a sudden not working
4 weeks ago