Options
Mark as unread

Mark as read

Float to top

Bookmark

Subscribe (email)
by
sino1368
New Member
errors in sending messages
2 weeks ago
Hello! Greetings from Hong Kong. I have bought the pre-paid sims from EE store last summer in UK and have regularly top-up the card via Internet with my credit card.
Recently I have received a reminding message which told me to send out a message (see below: remind.jpg).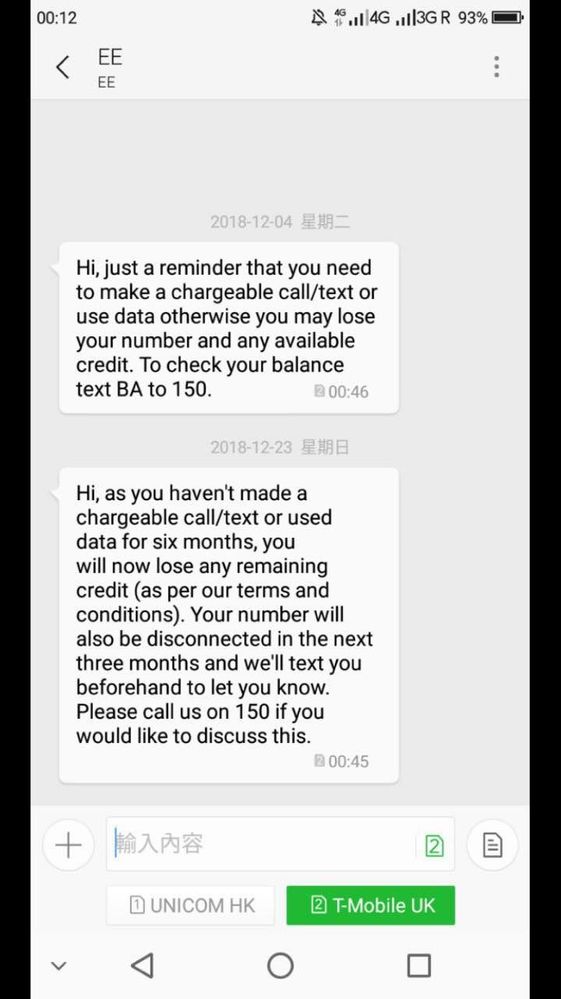 Nevertheless, this is found that I cannot send out any messages from my phone in Hong Kong. It shows the error messages after I tried to send message to the CS and other numbers.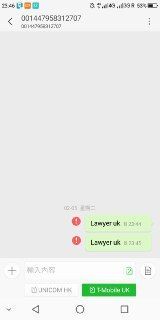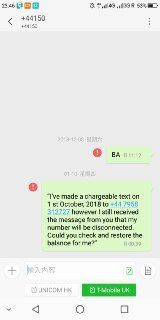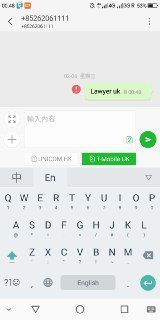 I would like to seek help from the community to see how I can deal with the issue, as the number is vital for me to contact with my customer in UK. Thank you.
3 REPLIES
by
Chris_B
Grand Master
Re: errors in sending messages
2 weeks ago
@sino1368 On reading one of them message it says So you have to call EE customer services to sort this. This can not be done via this his forum and there is no live chat for payg customers.
by
leanne_T
EE Community Support Team
Re: errors in sending messages
2 weeks ago - last edited 2 weeks ago
Hello there @sino1368
Thanks for coming to the community from Hong Kong.
@Chris_B is correct you would need to get in touch with us so we can get this looked into for you.
If you can call us from another phone on +44 (0) 7953 966 250 and we will help you.
Thanks, Leanne

by
XRaySpeX
Grand Master
Re: errors in sending messages
2 weeks ago
EE PAYG SIMs are deactivated after 6 months of non-use. You were informed that this occurred on 23/12/18 after being warned that it was imminent. You then have a further 3 months to call EE to reactivate it before it is lost completely.
__________________________________________________________________________________________
If you think I helped please feel free to hit the "Star" button below.
To phone EE: The local rate landline number 0207 362 0200 or Freephone 0800 079 8586 - Option 1 for Mobiles; Option 2 for 4G WiFi; Option 3 for Home Broadband & EE TV.
ISPs: 1999: Freeserve 48K Dial-Up => 2005: Wanadoo 1 Meg BB => 2007: Orange 2 Meg BB => 2008: Orange 8 Meg LLU => 2010: Orange 16 Meg LLU => 2011: Orange 20 Meg WBC =
2014: EE 20 Meg WBC