Options
Mark as unread

Mark as read

Float to top

Bookmark

Subscribe (email)
by
Kclark1
Visitor
3 weeks ago
Hi, I cannot text from uk to Spain. I have checked the number and it's correct. Any help would be appreciated.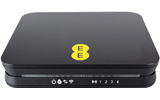 by
XRaySpeX

Grand Master
Re: Text from uk to spain
3 weeks ago - last edited 3 weeks ago
Are you on contract or PAYG?
If on PAYG do you have credit to pay for calling a non-UK no. from the UK? They are not included in your Pack. You are not roaming when you do so. They count as International calls & are chargeable.
International calls & texts to overseas nos. from UK can be rather expensive but EE has a free add-on that anyone, on PAYG or contract, can apply for to give these calls & texts at a fraction of the standard rates. See The Free CALL ABROAD Add-on for Cheap Calls/Texts from UK .
__________________________________________________________________________________________
If you think I helped please feel free to hit the "Thumbs Up" button below.

To phone EE: The local rate landline number +44 207 362 0200 or Freephone +44 800 079 8586 - Option 1 for Mobiles; Option 2 for 4G WiFi; Option 3 for Home Broadband & EE TV.

ISPs: 1999: Freeserve 48K Dial-Up => 2005: Wanadoo 1 Meg BB => 2007: Orange 2 Meg BB => 2008: Orange 8 Meg LLU => 2010: Orange 16 Meg LLU => 2011: Orange 20 Meg WBC => 2014: EE 20 Meg WBC