Options
Mark as unread

Mark as read

Float to top

Bookmark

Subscribe (email)

by
Andwan
Visitor
Not able to receive Online Banking SMS Verification messages
a week ago
Hi
I'm not able to receive SMS verification text messages from my bank (NatWest). They are not coming through.


This only started happening when I moved over to EE from O2 and ported my number over.


Any idea why text messages from my bank is not coming through?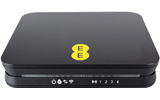 by
XRaySpeX

Grand Master
Re: Not able to receive Online Banking SMS Verification messages
a week ago
Yes, there are regular reports of this, mainly coming from O2 - not receiving barclays verification code . As far as I can tell it something to with an incomplete port of info from O2 to EE & nowt to do with the bank, who can however sometimes sidestep this issue by giving you the verification code verbally.
I hear it is generally sorted out within 2 weeks between the 2 providers & the missing SMS come flooding thro'.
__________________________________________________________________________________________
If you think I helped please feel free to hit the "Thumbs Up" button below.

To phone EE: The local rate landline number +44 207 362 0200 or Freephone +44 800 079 8586 - Option 1 for Mobiles; Option 2 for 4G WiFi; Option 3 for Home Broadband & EE TV.

ISPs: 1999: Freeserve 48K Dial-Up => 2005: Wanadoo 1 Meg BB => 2007: Orange 2 Meg BB => 2008: Orange 8 Meg LLU => 2010: Orange 16 Meg LLU => 2011: Orange 20 Meg WBC => 2014: EE 20 Meg WBC