Options
Mark as unread

Mark as read

Float to top

Bookmark

Subscribe (email)
by
Josie58
New Member
I received message asking my to log in to view mms message. Using number and cod
3 weeks ago
Received two messages informing me I have a mms message and asking me to log in using my phone number and a code.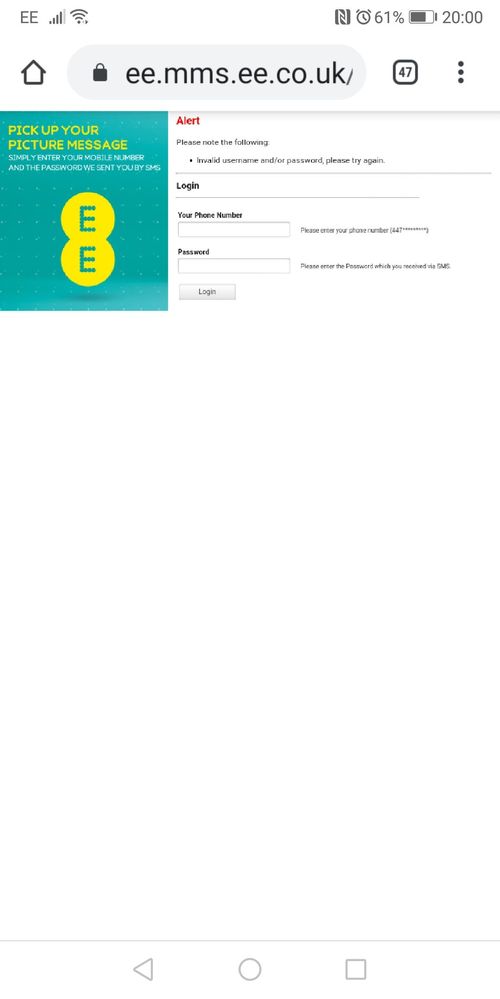 by
Katie_B
EE Community Support Team
Re: I received message asking my to log in to view mms message. Using number and
3 weeks ago
Hi @Josie58.
Thanks for coming to the community.
This link for you to view a message or a video which has been sent to you. You should have received a password in the text message which will help you gain access.
Katie 🙂