Options
Mark as unread

Mark as read

Float to top

Bookmark

Subscribe (email)
Highlighted
hi I've arrived in majorca and want to be connected to roaming I
‎14-09-2019 05:01 PM
I'm in majorca and would like to be connected to roaming I thought it automatically connected but I was wrong
I need connecting to roaming I'm in majorca
‎14-09-2019 05:16 PM
how to connect my phone to roaming now I'm in majorca
Highlighted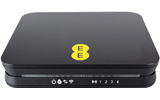 by
XRaySpeX

Grand Master
Re: hi I've arrived in majorca and want to be connected to roaming I
‎14-09-2019 05:21 PM
@tracey1231 : If you are on contract, did you activate roaming on your EE a/c before you left UK by texting ROAMING to 150?

Often just rebooting the phone is the simple remedy. Otherwise try logging into your MyEE account online & go to Menu / Manage Device / Roaming Abroad and also Call Abroad and Premium rate. They will show as ticked if roaming and calling abroad is activated. If they are not ticked, can you activate these settings?

PAYG is auto enabled for roaming. You don't need to & can't do any of the above.
__________________________________________________________________________________________
If you think I helped please feel free to hit the "Thumbs Up" button below.

To phone EE: The local rate landline number +44 207 362 0200 or Freephone +44 800 079 8586 - Option 1 for Mobiles; Option 2 for 4G WiFi; Option 3 for Home Broadband & EE TV.

ISPs: 1999: Freeserve 48K Dial-Up => 2005: Wanadoo 1 Meg BB => 2007: Orange 2 Meg BB => 2008: Orange 8 Meg LLU => 2010: Orange 16 Meg LLU => 2011: Orange 20 Meg WBC => 2014: EE 20 Meg WBC