Options
Mark as unread

Mark as read

Float to top

Bookmark

Subscribe (email)
Why can't I call or text from europe
4 weeks ago
Hi, on a recent visit to Holland, I had data, but calls and texts failed. Now on greece the same.
I found that 'premium rate and international calls' was disabled in the device profile. Have now enabled through ee website, but need to wait 24 hours.
Would this have been the problem?
S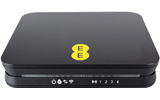 by
XRaySpeX

Grand Master
Re: Why can't I call or text from europe
4 weeks ago
Yes, you hadn't activated roaming on your a/c before you left UK.
__________________________________________________________________________________________
If you think I helped please feel free to hit the "Thumbs Up" button below.

To phone EE: The local rate landline number +44 207 362 0200 or Freephone +44 800 079 8586 - Option 1 for Mobiles; Option 2 for 4G WiFi; Option 3 for Home Broadband & EE TV.

ISPs: 1999: Freeserve 48K Dial-Up => 2005: Wanadoo 1 Meg BB => 2007: Orange 2 Meg BB => 2008: Orange 8 Meg LLU => 2010: Orange 16 Meg LLU => 2011: Orange 20 Meg WBC => 2014: EE 20 Meg WBC
Re: Why can't I call or text from europe
4 weeks ago
Hmm. Enabled yesterday through myee, but today was blocked again. Enabled again today and refreshed page = still enabled. Will I need to call ee to sort it ?
S

by
Katie_B
EE Community Support Team
Re: Why can't I call or text from europe
3 weeks ago
Good Morning @Btsimonh.
Thanks for coming to the community, I'd love to help you get this enabled.
I have sent you a private message with further details.
Speak shortly,
Katie 🙂