Options
Mark as unread

Mark as read

Float to top

Bookmark

Subscribe (email)

by
Hellbell1
New Member
What does it cost to call italy
2 weeks ago

by
Leanne_T
EE Community Support Team
Re: What does it cost to call italy
2 weeks ago - last edited 2 weeks ago
Hi there @Hellbell1
Thanks for coming to the community 🙂
If you're contacting someone who is abroad and who is using a UK number, this will come out of your allowance.
If you call or text someone who is in Italy, you can check costs on our Calling abroad from the UK tool. All you need to do is enter Italy and select pay monthly or pay as you go.
You can add our free call abroad add-on to reduce costs. Text CALL ABROAD to 150 to get this added to your account.
Have a look at our Calling abroad Help page to see how much you could save with the add-on.
Leanne.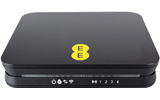 by
XRaySpeX

Grand Master
Re: What does it cost to call italy
2 weeks ago
International calls & texts to overseas nos. from UK can be rather expensive but EE has a free add-on that anyone, on PAYG or contract, can apply for to give these calls & texts at a fraction of the standard rates. See The Free CALL ABROAD Add-on for Cheap Calls/Texts from UK .
__________________________________________________________________________________________
If you think I helped please feel free to hit the "Thumbs Up" button below.

To phone EE: The local rate landline number +44 207 362 0200 or Freephone +44 800 079 8586 - Option 1 for Mobiles; Option 2 for 4G WiFi; Option 3 for Home Broadband & EE TV.

ISPs: 1999: Freeserve 48K Dial-Up => 2005: Wanadoo 1 Meg BB => 2007: Orange 2 Meg BB => 2008: Orange 8 Meg LLU => 2010: Orange 16 Meg LLU => 2011: Orange 20 Meg WBC => 2014: EE 20 Meg WBC