Options
Mark as unread

Mark as read

Float to top

Bookmark

Subscribe (email)

by
Mark88G
Explorer
Wanting to use my phone in Mexico
a month ago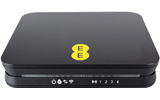 by
XRaySpeX

Grand Master
Re: Wanting to use my phone in Mexico
a month ago
@Mark88G: Yes you can, but unless you are on an EE Max Plan or have the Roam Further Pass it will cost you as set out in https://ee.co.uk/help/add-ons-benefits-and-plans/call-or-going-abroad/roaming-costs/countries/mexico .
If you are on contract, remember to text ROAMING to 150 before you leave to check roaming is enabled on your account.
__________________________________________________________________________________________
If you think I helped please feel free to hit the "Thumbs Up" button below.

To phone EE: The local rate landline number +44 207 362 0200 or Freephone +44 800 079 8586 - Option 1 for Mobiles; Option 2 for 4G WiFi; Option 3 for Home Broadband & EE TV.

ISPs: 1999: Freeserve 48K Dial-Up => 2005: Wanadoo 1 Meg BB => 2007: Orange 2 Meg BB => 2008: Orange 8 Meg LLU => 2010: Orange 16 Meg LLU => 2011: Orange 20 Meg WBC => 2014: EE 20 Meg WBC

by
Jon_K
EE Community Support Team
Re: Wanting to use my phone in Mexico
a month ago
Hi @Mark88G.
Welcome to the EE Community.
I loved Mexico last year, where are you staying? 🙂
As @XRaySpeX has mentioned, you can use your phone as normal if you're on a Max Plan, but if not you'll need a roaming add-on.
Do you know what plan you're on?
Jon