Options
Mark as unread

Mark as read

Float to top

Bookmark

Subscribe (email)

by
insert_name

Investigator
a month ago - last edited a month ago
Hi there, I'm off the USA soon and have added Roam Further to my SIM only account (non Max) - it's showing as active in my Add Ons.... I also have Calling abroad from the UK Add On too. When I'm in the USA will this mean I can call USA landlines or mobiles and get the discounted call rate as if I were in the UK calling the US?
Hope that makes sense?!
Thanks
Dan
1 SOLUTION
Highlighted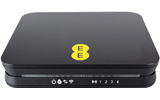 by
XRaySpeX

Grand Master
Solution
a month ago - last edited a month ago
You are confused a bit.
---

@insert_name wrote:


my UK allowances, which I believe charge £1.20 a min if calling a USA phone from the UK
That's not your allowance. That's an out-of-allowance charge.
Yes, Roam Further gives you all your UK allowances to use in the USA but up to at most 15 GB of data per billing month if you have more. Have a read of How do I get the Roam Further Pass?
__________________________________________________________________________________________
If you think I helped please feel free to hit the "Star" button below.

To phone EE: The local rate landline number +44 207 362 0200 or Freephone +44 800 079 8586 - Option 1 for Mobiles; Option 2 for 4G WiFi; Option 3 for Home Broadband & EE TV.

ISPs: 1999: Freeserve 48K Dial-Up => 2005: Wanadoo 1 Meg BB => 2007: Orange 2 Meg BB => 2008: Orange 8 Meg LLU => 2010: Orange 16 Meg LLU => 2011: Orange 20 Meg WBC => 2014: EE 20 Meg WBC