Options
Mark as unread

Mark as read

Float to top

Bookmark

Subscribe (email)
3 weeks ago
Hi,
I changed to EE last week as I was leaving to Canada to live and I was told my data would automatically work in Canda once I arrived. I've been here a few days now and it still doesn't. I've turned off and on my phone and also my roaming data but it still does not work. I also got messages from EE saying I need to check their data roaming add-ons but I'm already paying for the deal I agreed on in store so don't want to pay anything additional. I also can't log in to my EE as well, even with the correct details.
Regards
James

by
Chris_B

Grand Master
3 weeks ago
@Gallagher_96 Depending on what tariff you chose your data might not work in Canada. Did you choose a max plan ? and the tariffs are not meant for long stays abroad, no more than 2 months after this time you'll be charged international calling.
3 weeks ago
Hi,

I was told I would get use of my 25gb a month when in Canada for 3 month's.

Regards

James
Highlighted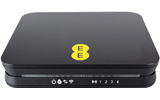 by
XRaySpeX

Grand Master
3 weeks ago - last edited 3 weeks ago
@Gallagher_96 : Whilst roaming you cannot use more than 15 GB data per billling month & then only for 2 months.
Are you on an EE Max Plan or have the Roam Further Pass?
__________________________________________________________________________________________
If you think I helped please feel free to hit the "Thumbs Up" button below.

To phone EE: The local rate landline number +44 207 362 0200 or Freephone +44 800 079 8586 - Option 1 for Mobiles; Option 2 for 4G WiFi; Option 3 for Home Broadband & EE TV.

ISPs: 1999: Freeserve 48K Dial-Up => 2005: Wanadoo 1 Meg BB => 2007: Orange 2 Meg BB => 2008: Orange 8 Meg LLU => 2010: Orange 16 Meg LLU => 2011: Orange 20 Meg WBC => 2014: EE 20 Meg WBC