Options
Mark as unread

Mark as read

Float to top

Bookmark

Subscribe (email)

by
rtownsend
New Member
Is there a limited duration for roaming to work whilst out of the UK?
3 weeks ago
I will be moving to Germany in a few days to undertake a study year.
I usually use my normal EE contract bundle when abroad on holidays, but as I am away for a much longer period of time (perhaps only returning to the UK every 3 or so months) will my contract operate as normal without any additional charges, as it normally does when on holiday?
Many thanks 😁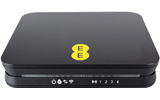 by
XRaySpeX

Grand Master
Re: Is there a limited duration for roaming to work whilst out of the UK?
3 weeks ago
Yes, no more than 2 months out of every 4.
__________________________________________________________________________________________
If you think I helped please feel free to hit the "Thumbs Up" button below.

To phone EE: The local rate landline number +44 207 362 0200 or Freephone +44 800 079 8586 - Option 1 for Mobiles; Option 2 for 4G WiFi; Option 3 for Home Broadband & EE TV.

ISPs: 1999: Freeserve 48K Dial-Up => 2005: Wanadoo 1 Meg BB => 2007: Orange 2 Meg BB => 2008: Orange 8 Meg LLU => 2010: Orange 16 Meg LLU => 2011: Orange 20 Meg WBC => 2014: EE 20 Meg WBC

by
Christopher_G
EE Community Support Team
Re: Is there a limited duration for roaming to work whilst out of the UK?
3 weeks ago
Hi @rtownsend
Welcome to the community. 🙂
As @XRaySpeX said, we have a stable links policy which is laid out in our pay monthly terms and conditions:
You must comply with the EE fair use policy which includes you being a permanent resident in, or having a stable link to, the UK. We will consider you to have a stable link to the UK if, during any four-month period, you:
• spend a total of two months or more within the UK; or
• mainly use your inclusive voice, text or data usage allowances in the UK, rather than while you are roaming.
If we reasonably believe there is a breach of this stable links policy, we will monitor this based on the combination of your presence in the UK and usage in the EU/EEA/Switzerland for four months.
If, during this four month period, we believe or know that you may have breached the conditions set out above, we will notify you of the breaches and ask you to explain the reasons for this, as well as setting out the type of proof you need to supply to satisfy us that your usage complies with EE's stable links policy.
If you do not contact us within 14 days or we think that your explanation for your usage is unreasonable we may apply a surcharge for all future usage. Surcharges are set out above and we will cease to charge these surcharges when you contact us and either supply the proof requested in our notification or comply with the stable links policy.
You may not resell our UK SIM cards to persons not residing in or having stable links to the UK. If you do, we may block the SIM card and roaming services.
Thanks

Chris 🙂