Options
Mark as unread

Mark as read

Float to top

Bookmark

Subscribe (email)
by
Davison1962

Investigator
How do I use mobile in Spain
‎10-01-2019 06:05 PM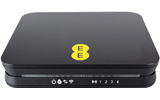 by
XRaySpeX

Grand Master
Re: How do I use mobile in Spain
‎10-01-2019 07:43 PM
EE roaming - Getting ready to use your phone abroad
__________________________________________________________________________________________
If you think I helped please feel free to hit the "Thumbs Up" button below.

To phone EE: The local rate landline number +44 207 362 0200 or Freephone +44 800 079 8586 - Option 1 for Mobiles; Option 2 for 4G WiFi; Option 3 for Home Broadband & EE TV.

ISPs: 1999: Freeserve 48K Dial-Up => 2005: Wanadoo 1 Meg BB => 2007: Orange 2 Meg BB => 2008: Orange 8 Meg LLU => 2010: Orange 16 Meg LLU => 2011: Orange 20 Meg WBC => 2014: EE 20 Meg WBC

by
Leanne_T
EE Community Support Team
Re: How do I use mobile in Spain
‎11-01-2019 07:59 AM - edited ‎11-01-2019 02:15 PM
Good Morning @Davison1962
Welcome to the community 🙂
If you're with us on a pay monthly account text ROAMING to 150 to make sure your account is set up to use abroad.
You can also check this by logging into your My EE account online and go to Menu > Manage Device > Roaming Abroad and also Call Abroad and Premium Rate will both need to show as ticked.
If they don't show as ticked at the moment, activate both in your My EE to use your phone in Spain 🙂
You can use your call and text allowance when in Spain an up to 15GB of data.
Hope you have a fab time!