Topic Options
Mark as unread

Mark as read

Float to top

Bookmark

Subscribe (email)
Highlighted
by
EE Community Manager
Free EU roaming: Who's covered and what's included
[ Edited ]
3 weeks ago - last edited 2 weeks ago by
ElenaG
We've got some great news: from 10 May our new pay monthly phone plans will come with EU roaming included, so you can enjoy your UK minutes, texts and data in more places!
Can't wait to jump on a plane and celebrate? Find out more about roaming with EE.
Whether you're visiting family overseas, travelling for work, or you just like a good holiday, we know these plans will be popular. But what exactly is included, and who benefits?
Who's covered
As this is a new change for our pay monthly plans, European roaming is only included for new or upgrading customers from 10 May. So if you were thinking about an early upgrade, maybe now's the time.
But what about existing customers, and those on pay as you go? Don't worry, we're not forgetting about you guys; you'll be able to use your plan allowances abroad in 47 48* European destinations from 15 June. So keep an eye out for a reminder by text nearer the time!

*Update, 17 May: We just added another destination. Stay updated on new destinations on our roaming page.
What's included
The change means you'll be able to use your minutes, texts and data in 48 destinations across Europe, including the likes of Switzerland, Norway and Iceland.
For the full list of countries included, plus other details, visit our dedicated roaming page.
If you're a bit of globetrotter and want to use your allowances even further afield, our new 4GEE Max plans give you even more destinations, adding the USA, Canada, Mexico, Australia and New Zealand.


---
Can't wait until 15 June?
If you're off on an early summer holiday soon (lucky you!) or you've got a May bank holiday jaunt planned, you can move to one of our new plans now. You'll get all the roaming benefits without having to sign a new 24 month contract. Just call us on 150 from 10 May.
---
This is a big change and we hope you'll enjoy this great new benefit abroad this summer! You're bound to have a few questions, so feel free to ask us anything in the comments below.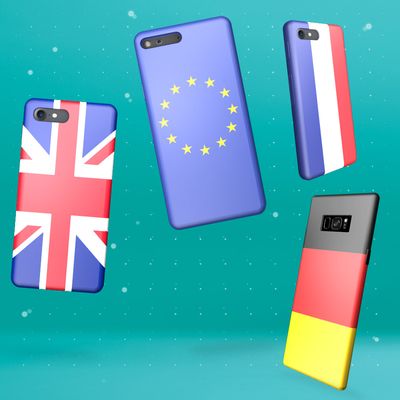 Message 1 of 75
(4,364 Views)
74 REPLIES