Options
Mark as unread

Mark as read

Float to top

Bookmark

Subscribe (email)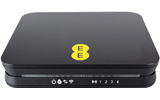 by
XRaySpeX

Grand Master
Excluded Numbers From Allowance in Other Countries
‎01-05-2019 04:42 AM
When in UK, or in EU calling UK, your normal allowance excludes non-standard UK nos, such as:
Service nos, starting 08.
Premium Rate nos. starting 09.

Directory Enquiry services

starting 118.
Children & adult protection services starting 116, but these are free.
Freephone nos. starting 0800 & 0808, but these are free;
But what about when you are roaming in EU (& 5 extra non-EU countries on Max plans)? Presumably these countries have equivalent classifications of nos. Are they included in your roaming allowances?
EE pay monthly roaming plans T&Cs does explicitly exclude Premium Rate nos.:
Allowances do not include premium rate numbers anywhere in the UK or the EU and will be charged at your normal plan rate.
but some others are only excluded by their UK prefix, which will be diff in other countries. It does not say "or their equivalent overseas".
Is there any EE doc that covers all of these equivalent non-standard nos overseas, by either excluding or including them in roaming allowances? If so, please lead me to them.
__________________________________________________________________________________________
If you think I helped please feel free to hit the "Thumbs Up" button below.

To phone EE: The local rate landline number +44 207 362 0200 or Freephone +44 800 079 8586 - Option 1 for Mobiles; Option 2 for 4G WiFi; Option 3 for Home Broadband & EE TV.

ISPs: 1999: Freeserve 48K Dial-Up => 2005: Wanadoo 1 Meg BB => 2007: Orange 2 Meg BB => 2008: Orange 8 Meg LLU => 2010: Orange 16 Meg LLU => 2011: Orange 20 Meg WBC => 2014: EE 20 Meg WBC