Topic Options
Mark as unread

Mark as read

Float to top

Bookmark

Subscribe (email)
by
EE Employee
EE roaming - Getting ready to use your phone abroad
[ Edited ]
‎08-02-2017 11:37 AM - last edited on ‎30-06-2017 12:03 PM by
ElenaG
In this post we'll give you all the information you need to make sure your EE phone is all ready to use when you travel abroad, whether it be for business or pleasure.
If you're on a pay monthly or Business EE Plan that includes roaming calls and texts, you will need to check roaming is active before you travel.
If you are a pay as you go customer, roaming is already active and ready to use; you just need to top-up.
Before you travel
There are three possible ways to check if roaming is active on your account and activate the service if it's not:
Text ROAMING to 150 – you'll receive a text with details about your roaming status and information on how to set-up if needed.
Call Customer Services and choose options 1, 2 and 4 - the automated system will let you know if roaming is active and help you set it up if it's not.
In your My EE account, if you have a shared account go to Menu > Manage Device > Usage Controls > Roaming abroad & Call abroad and Premium rate - both options need 'Allow' selected.
Please note: Roaming is subject to your credit status and a deposit may be required.
It can take anything up to 24 hours to become active on your account, so it's really important to set it up before you travel.
So that's the important bit done now…..it's all set up!
Roaming costs
Using your EE Voicemail abroad
If you need to access your voicemail messages whilst your away here's some pointers:
You won't be charged if anyone leaves you a message whilst abroad; you'll only incur costs if you retrieve your messages - for costs see the roaming costs and charges page.
If you would prefer not to receive voicemails whilst you're relaxing in the sun you can text VM OFF to 150 before you travel.
Once you're back in the UK simply text VM ON to 150 to get it back up and running.
If you're an iPhone user and have Visual Voicemail, you'll need an active roaming data bundle to receive and listen to your voicemails.
Using data abroad
To use data abroad you'll need to purchase a data roaming add-on – for available add-ons visit the roaming costs and charges page and select the country you're travelling to.
I hope that covers everything for you but if you have any questions, let us know by commenting below.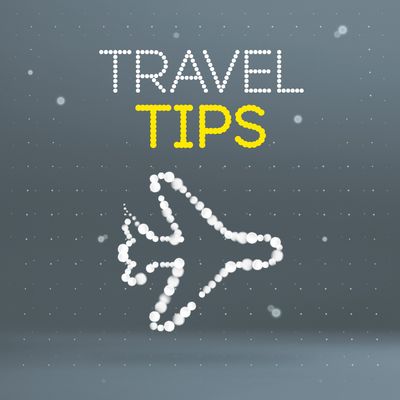 Happy travelling!
Thanks – Karen.
Message 1 of 36
(35,762 Views)
35 REPLIES