Options
Mark as unread

Mark as read

Float to top

Bookmark

Subscribe (email)
by
Thegiza

Investigator
‎18-01-2020 05:10 AM
I have a monthly contract deal and travelling outside of the EU and using hotel wifi. I am unable to gift data to my daughter on a shared plan as i am able to back home - help
1 SOLUTION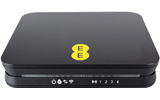 by
XRaySpeX

Grand Master
Solution
‎18-01-2020 05:33 AM
@Thegiza : Did your allowances recently refresh at your billing date while you were outside EU? If so, you can no longer gift data until you return to UK.
How do I gift my data and set controls?
You will not be prevented from gifting data when travelling, unless your allowance refreshes while you're away. In this case you will have to wait until you return to the UK to be able to gift again.
__________________________________________________________________________________________
If you think I helped please feel free to hit the "Thumbs Up" button below.

To phone EE: The local rate landline number +44 207 362 0200 or Freephone +44 800 079 8586 - Option 1 for Mobiles; Option 2 for 4G WiFi; Option 3 for Home Broadband & EE TV.

ISPs: 1999: Freeserve 48K Dial-Up => 2005: Wanadoo 1 Meg BB => 2007: Orange 2 Meg BB => 2008: Orange 8 Meg LLU => 2010: Orange 16 Meg LLU => 2011: Orange 20 Meg WBC => 2014: EE 20 Meg WBC