Options
Mark as unread

Mark as read

Float to top

Bookmark

Subscribe (email)
by
MaalieAces

Investigator
‎21-10-2017 09:31 PM
Can I call the USA from the UK on this plan, is it in the plan allowance or is there a charge. If so what are the charges
thanks
1 SOLUTION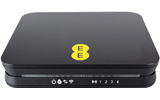 by
XRaySpeX

Grand Master
Solution
‎30-04-2018 07:36 PM
---

@liviu wrote:


The "opt in for free to our Call Abroad Add-On" seems a joke, its free to change the settings to allow you to make the call for £1 per minute

---
Unfortunately EE has since changed the contents of the page that I linked earlier about the free Call Abroad Add-On to an utter nonsense 😞 that only gives the Standard rates. When I posted the link it gave both the CALL ABROAD rates & the Standard rates for PAYG & contract.
Now you can only get the CALL ABROAD rates by looking up the relevant Non-Standard Price List. They are all there.
To France from UK would only be 5p / min to a landline or 15p / min to a mobile for contract or 3p / min to a landline or 5p / min to a mobile for PAYG.
@Christopher_G: When is this going to be fixed & EE stop misleading its users over CALL ABROAD? I raised this with you last year, nearly 5 months ago, & you still have not found the correct page.
__________________________________________________________________________________________
If you think I helped please feel free to hit the "Thumbs Up" button below.

To phone EE: The local rate landline number +44 207 362 0200 or Freephone +44 800 079 8586 - Option 1 for Mobiles; Option 2 for 4G WiFi; Option 3 for Home Broadband & EE TV.

ISPs: 1999: Freeserve 48K Dial-Up => 2005: Wanadoo 1 Meg BB => 2007: Orange 2 Meg BB => 2008: Orange 8 Meg LLU => 2010: Orange 16 Meg LLU => 2011: Orange 20 Meg WBC => 2014: EE 20 Meg WBC