Options
Mark as unread

Mark as read

Float to top

Bookmark

Subscribe (email)
Highlighted

by
garyp1
New Member
a week ago
I am due an upgrade on my phone. Having looked at the options on the EE website / App, i am rather confused.
On Carphone Warehouse and other places, i could get a contract with 125GB data, unlimited calls and texts for £46 a month with initial payment of £79.99.
On EE, for a similar price of £49 per month, i would get only 4GB of data. If i want a similar package via the EE website, i'm looking at £60+ a month.
Is this right?! I have tried to call 150 but they are very busy and the message says only call if very urgent... any help will be appreciated.
Highlighted
by
Northerner

Grand Master
a week ago - last edited a week ago
Hi @garyp1
Carphone warehouse are a third party supplier and will provide their own deals. If you want to upgrade via Carphone warehouse then you can do so.
Thanks
---
To contact EE Customer Services dial 150 From your EE mobile or 07953 966 250 from any other phone.

EE standard opening hours are 8am to 9pm weekday, 8am to 8pm on weekends.
Highlighted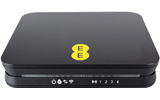 by
XRaySpeX

Grand Master
a week ago - last edited a week ago
Yes, 3rd-parties can source their handsets from cheaper places than EE do, probably from overseas.
Are the deals you see at CPW etc. EE upgrades or new contracts? If the latter you might need to go thro' a bit of a rigmarole to keep your existing no.
__________________________________________________________________________________________
If you think I helped please feel free to hit the "Thumbs Up" button below.

To phone EE: The local rate landline number +44 207 362 0200 or Freephone +44 800 079 8586 - Option 1 for Mobiles; Option 2 for 4G WiFi; Option 3 for Home Broadband & EE TV.

ISPs: 1999: Freeserve 48K Dial-Up => 2005: Wanadoo 1 Meg BB => 2007: Orange 2 Meg BB => 2008: Orange 8 Meg LLU => 2010: Orange 16 Meg LLU => 2011: Orange 20 Meg WBC => 2014: EE 20 Meg WBC