Options
Mark as unread

Mark as read

Float to top

Bookmark

Subscribe (email)
by
Carlymatti1987
Visitor
3 weeks ago
Hi, I have been with EE for over 10 years and have been eligible for my new upgrade today. I have gone to look at the phones and feel annoyed that all the cheaper deals are for new customers. I can't phone due to being at work and the chat option doesn't come up. I'm annoyed and would like to put a note to cancel my contract on the 9th November 2019. I can get a cheaper offer from vodaphone or O2.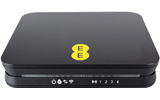 by
XRaySpeX

Grand Master
3 weeks ago
You can't put a note here that EE will see. You need to phone EE giving 30 days notice of cancellation. If you are still within your min term you will be liable to pay early termination fees for the rest of the term.
__________________________________________________________________________________________
If you think I helped please feel free to hit the "Thumbs Up" button below.

To phone EE: The local rate landline number +44 207 362 0200 or Freephone +44 800 079 8586 - Option 1 for Mobiles; Option 2 for 4G WiFi; Option 3 for Home Broadband & EE TV.

ISPs: 1999: Freeserve 48K Dial-Up => 2005: Wanadoo 1 Meg BB => 2007: Orange 2 Meg BB => 2008: Orange 8 Meg LLU => 2010: Orange 16 Meg LLU => 2011: Orange 20 Meg WBC => 2014: EE 20 Meg WBC
by
Northerner

Grand Master
3 weeks ago
The earlier you upgrade the more it will cost as you are upgrading when still on contract. If you wait until your minimum contract term has expired then you will find your offers maybe different.
Also the cost of handsets increase, as does the cost of service.
You can upgrade via a third party supplier if their deals are better.
Thanks
---
To contact EE Customer Services dial 150 From your EE mobile or 07953 966 250 from any other phone.

EE standard opening hours are 8am to 9pm weekday, 8am to 8pm on weekends.

by
James_B
EE Community Support Team
3 weeks ago
Hi @Carlymatti1987,
Welcome to the EE Community. 🙂
If you visit our get in touch page you can chat with our Customer Care Team online.
They'll be happy to help you find a new plan and phone.
Thanks
James