Options
Mark as unread

Mark as read

Float to top

Bookmark

Subscribe (email)

by
reece_865
New Member
how to add discount to new contract
3 weeks ago
Hello, I've just started a new contract with EE (4 days ago) I was wondering how I add the 20% discount I have through my work company. I know other companies such as EE allow you 30 days to add this on., I was just wondering how I do it with EE, do I need to ring up and give them the discount code over the phone?
Many thanks 🙂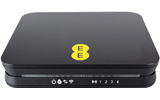 by
XRaySpeX

Grand Master
Re: how to add discount to new contract
3 weeks ago
You can't apply a discount to an existing contract. Only at point-of-sale of a new contract or upgrade.
__________________________________________________________________________________________
If you think I helped please feel free to hit the "Thumbs Up" button below.

To phone EE: The local rate landline number +44 207 362 0200 or Freephone +44 800 079 8586 - Option 1 for Mobiles; Option 2 for 4G WiFi; Option 3 for Home Broadband & EE TV.

ISPs: 1999: Freeserve 48K Dial-Up => 2005: Wanadoo 1 Meg BB => 2007: Orange 2 Meg BB => 2008: Orange 8 Meg LLU => 2010: Orange 16 Meg LLU => 2011: Orange 20 Meg WBC => 2014: EE 20 Meg WBC

by
Leanne_T
EE Community Support Team
Re: how to add discount to new contract
3 weeks ago
Good Morning @reece_865
Welcome to the community.
Our EE Perk discount can only be applied during an upgrade or when you sign up to EE - not midway through a contract, so if you're currently half way through your contract you would need to wait until you become eligible to upgrade.
For more information see the legal bit on the EE Perk page.
Thanks.
Leanne 🙂