Options
Mark as unread

Mark as read

Float to top

Bookmark

Subscribe (email)

by
Parkesclaire1
Visitor
a week ago
I'm wondering why I keep getting charged 20% vat all the time my bills are always threw the roof it like 17pounds each time on top of my bill I have to fone contracts and this is ridiculous of them wanting more money

by
BrendonH

Brilliant Contributor
a week ago
Everyone pays 20% VAT its what the government has set VAT at.
VAT is set on products the government classes as a luxery and mobile phones etc is a luxury.

BrendonH (Android Expert) Samsung Galaxy S10+ (Pie 9.0)
If I have helped please click the THUMB/SOLUTION buttons below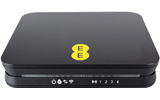 by
XRaySpeX

Grand Master
a week ago
You are not being charged extra VAT but the normal due 20% VAT on top of items that are initially priced ex-VAT in the bill.
All consumer prices include VAT and every network charges VAT, but you may be confused by the way EE presents its bills. It itemises all items excluding VAT before totalling them up and adding VAT at the end.
The thing to look at is not the VAT but the ex-VAT monthly charge for your devices.
__________________________________________________________________________________________
If you think I helped please feel free to hit the "Thumbs Up" button below.

To phone EE: The local rate landline number +44 207 362 0200 or Freephone +44 800 079 8586 - Option 1 for Mobiles; Option 2 for 4G WiFi; Option 3 for Home Broadband & EE TV.

ISPs: 1999: Freeserve 48K Dial-Up => 2005: Wanadoo 1 Meg BB => 2007: Orange 2 Meg BB => 2008: Orange 8 Meg LLU => 2010: Orange 16 Meg LLU => 2011: Orange 20 Meg WBC => 2014: EE 20 Meg WBC