Options
Mark as unread

Mark as read

Float to top

Bookmark

Subscribe (email)
‎09-05-2018 10:09 PM
Hi,
I recently joined EE after a 16 year absence due to a bad experience with Orange, but hey, time to forgive and forget 😂
I am on a sim only deal. The package I chose was 25gb data for £25 👍🏼. I used an NHS discount code that offered me £5 a month discount 👍🏼👍🏼
The problem I have is that I just checked my allowances for the 1st time and I'm only getting 20gb.
I have photos of the deal I signed up for AND a chat transcript clearly stating what I was getting and for how much £ per month. 25gb for £20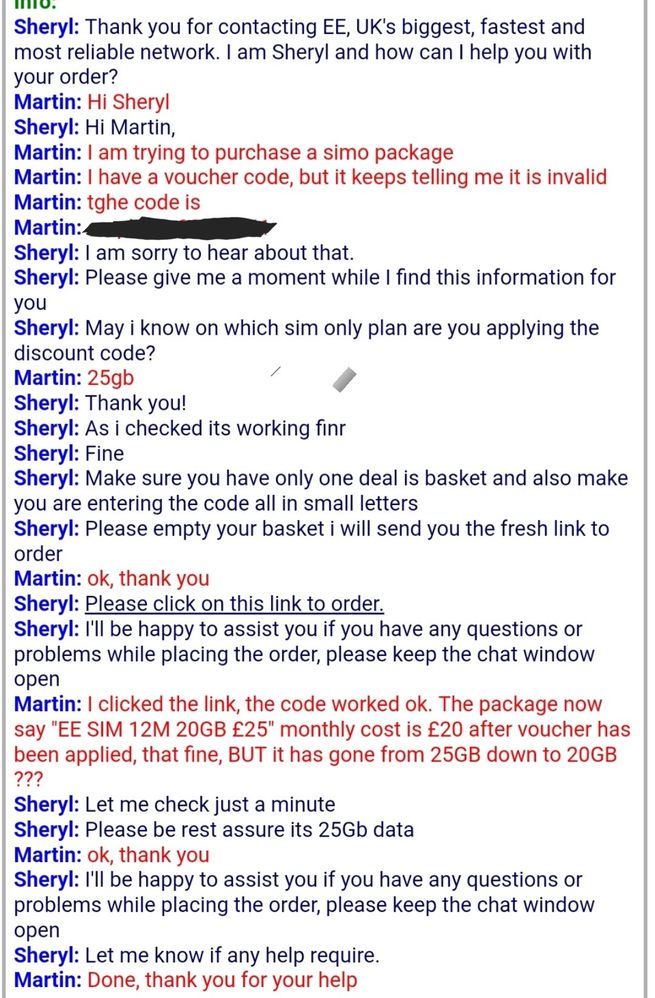 Can anyone clear this up?
1 SOLUTION