Options
Mark as unread

Mark as read

Float to top

Bookmark

Subscribe (email)

by
molliedalgarno1
New Member
Is the price to cancel my contract the same as my early upgrade price
2 weeks ago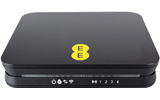 by
XRaySpeX

Grand Master
Re: Is the price to cancel my contract the same as my early upgrade price
2 weeks ago - last edited 2 weeks ago
@molliedalgarno1 : Yes. Cost of cancelling or upgrading early will be Monthly Fee x Months Remaining, pro-rata to the nearest whole day, of contract term - 20%.
__________________________________________________________________________________________
If you think I helped please feel free to hit the "Thumbs Up" button below.

To phone EE: The local rate landline number +44 207 362 0200 or Freephone +44 800 079 8586 - Option 1 for Mobiles; Option 2 for 4G WiFi; Option 3 for Home Broadband & EE TV.

ISPs: 1999: Freeserve 48K Dial-Up => 2005: Wanadoo 1 Meg BB => 2007: Orange 2 Meg BB => 2008: Orange 8 Meg LLU => 2010: Orange 16 Meg LLU => 2011: Orange 20 Meg WBC => 2014: EE 20 Meg WBC

by
Leanne_T
EE Community Support Team
Re: Is the price to cancel my contract the same as my early upgrade price
2 weeks ago - last edited 2 weeks ago
Hello @molliedalgarno1
Thanks for coming here 🙂
Is there a reason you want to cancel your contract?
Have you spoken to our Mobile Care team to see what upgrade options are available to you?
If you would like to know how much your early termination charges, would be you can:
Check your My EE Account.
Send us a text message with the word 'INFO' to 85075. We'll then provide you with the information and send you a text message.
Speak soon 🙂
Leanne.