Options
Mark as unread

Mark as read

Float to top

Bookmark

Subscribe (email)
Highlighted

by
Katie_B
EE Community Support Team
EE pay monthly plans: Our plans just got smarter
3 weeks ago - last edited 3 weeks ago by

Sorcha
Your life doesn't stand still, so why should your phone plan? That's why we're changing the way they work and have made our next generation of phone plans smarter and even more flexible for you.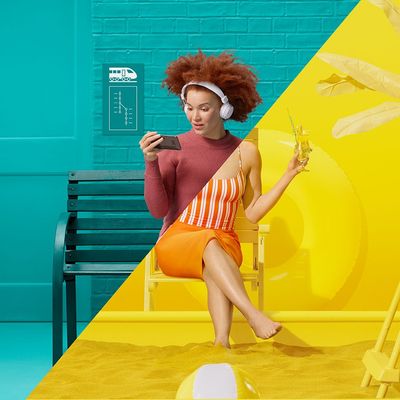 From Swappable Benefits that you can switch when you want, to Service Packs to keep your phone in tip-top condition, our brand new Essential and Smart plans are packed with even more features tailored to you than before - all on the UK's fastest 4G network.
What do you get with our new plans?
Essential Plans
With access to our fastest 4G speeds, unlimited UK minutes and texts, plus 4G data allowances of up to 100GB, our Essential Plans are better than ever with our new smart Service Pack with features that will help keep your device in tip-top condition.
Smart Plans
Our new Smart Plans are our best plan ever – get everything you would on an Essential Plan and upgrade whenever you want, plus get access to our amazing Swappable Benefits that you can swap every 7 days.
What are Swappable Benefits?
Choose your benefits on our new Smart Plans and swap them when you like. You just have to pick your Swappable Benefits at the beginning of your plan, and then switch them when you fancy a change. So, if there's a big live sport event coming up, you might want the BT Sport app, or if you're off on holiday, you can switch to a Roam Further pass – it's up to you.

With the BT Sport app, you can catch the best live sports from the Premier League, UFC and boxing Fight Night. Need to travel more? Then the Roam Further Pass lets you roam like you're at home in the USA, Canada, Mexico, Australia and New Zealand at no extra cost. You can stream to your heart's content on Netflix, Prime Video and more with the Video Data Pass and listen to all your favourite music on Apple Music and Spotify with the Music Data Pass – without denting your data allowance.
How do Swappable Benefits work?
Just choose one or two Swappable Benefits at the start of your Smart plan, and when you fancy a change, you can swap your benefits again after 7 days. So, if you pick the Music Data Pass and BT Sport at the start of your plan, but you're off on holiday in a few weeks, you can switch to a Roam Further pass and then back to BT Sport or another benefit after 7 days – it's up to you.
What do you get with the Service Pack?
You'll get extra peace of mind with an EE Lifetime guarantee, that covers your device against any manufacturer faults for the lifetime of your plan, until you upgrade or leave EE. That's longer than any standard manufacturer warranty. So, if something goes wrong, we'll repair or replace it for free. And we always use authorised experts, so you know it's in safe hands.

Keep your device looking like new for longer with £10 towards a screen protector or case right at the start of your new plan. Then after 12 months, you can get that new phone feeling again with an annual device and account MOT at your local EE store where we'll give your device a thorough check up, polish and clean. We'll also make sure you're making the most of your account and getting the best value from EE. You'll also get another £10 off a new case or screen protector, so you can keep your phone looking fresh for even longer. And we'll send you a service report at the end to tell you everything we covered.

Find out more about our new plans >