Options
Mark as unread

Mark as read

Float to top

Bookmark

Subscribe (email)
Highlighted
by
TiffJ
EE Community Manager
EE Family Account: One simple account for the whole family
‎01-06-2018 08:48 AM - last edited 2 weeks ago
You've heard the rumours, you've seen Kevin Bacon monkeying around in the ad, and you've got excited. And quite rightly so. Families can now get more with EE.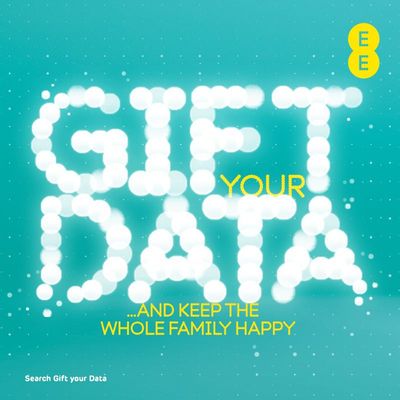 So what's a family account with EE?
A family account is simply an account with more than one plan on it. This could be your phone number and a couple of kids, your phone number and your partner, or even just a few plans you use yourself.
Why's a family account so awesome?
Well, there are some great benefits of a family account!
For every line you add, a plan on your account gets a 1GB data boost - that's 1GB of data for free, every month
Your new plan will get a 10% discount
You can control who can buy data and use their phone abroad - perfect if your kids have a habit of calling their mates on holiday
And, saving the best for last - you can gift any spare data to the people on your account - so nothing is wasted
Quite simply, it's great value for money - free, giftable data and discounts to boot!
So how can I get a family account?
A family account isn't something you get - it's something you make. All you have to do is have one existing plan on your account, and add other plans to it. These could be your family, housemates, or even other plans just for you.
I've already got multiple plans on my account - how do I upgrade them to get this?
If you already have multiple plans on your account, great - you're all set. You just need to upgrade any of your additional lines to reap the benefits.
Some questions you may have:
Can I have multiple numbers on my account?
If you're the lead account holder for 2 or more numbers you can now control whether those lines are able to purchase additional mobile data or make international and premium calls. You can even gift data, so if one of your accounts is getting low you can share some of your excess, simply by logging into the My EE app and going to Family Usage. It's really easy to do.
Only the lead person on the account can gift data, but they can gift it from any linked account, so if your teenager has been heavy on the downloads and your partner still has at least 500MB left on their account, you can give the teen a bit more data from your partner's account.
How long will data that has been gifted last?
Data that has been gifted can't be carried over month to month so all your lines will reset to their original data plan at the start of each month.
What is the 1GB Data Boost?
Each time you add an eligible additional line to your EE plan, we'll give you a 1GB data boost each month. It's easy; all you need to do is add another eligible handset, tablet or SIM to your account and you'll get the boost on your account when your allowance next resets.
Want to know more?
Download the My EE app (Apple)>
Download the My EE app (Android)>
Staying safe online - Internet Matters >