Options
Mark as unread

Mark as read

Float to top

Bookmark

Subscribe (email)
by
Mickinfenwa1978
New Member
Friday
I'm currently half way through a 24 month contract paying in excess of £78 per month. Am I able to "downgrade " to a sim only deal now without changing my phone? I've seen a few sim only plans that would be ideal for me. Any help, as always, would be very much appreciated.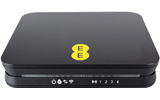 by
XRaySpeX

Grand Master
Friday
@Mickinfenwa1978 : No, you may not downgrade your plan partway thro' a contract w/out paying early termination fees, until you are in your upgrade window from 45 days before the end.
__________________________________________________________________________________________
If you think I helped please feel free to hit the "Thumbs Up" button below.

To phone EE: The local rate landline number +44 207 362 0200 or Freephone +44 800 079 8586 - Option 1 for Mobiles; Option 2 for 4G WiFi; Option 3 for Home Broadband & EE TV.

ISPs: 1999: Freeserve 48K Dial-Up => 2005: Wanadoo 1 Meg BB => 2007: Orange 2 Meg BB => 2008: Orange 8 Meg LLU => 2010: Orange 16 Meg LLU => 2011: Orange 20 Meg WBC => 2014: EE 20 Meg WBC

by
Christopher_G
EE Community Support Team
Saturday
Welcome to the community. 🙂
As @XRaySpeX said, you can't downgrade your plan until you're in your renewal period.
Is the £78 just for your price plan or do you have any add-ons you could do without?
You can check in your My EE account.

Chris